Colorado Realtor Channels Annie Oakley To Fend Off Knife-Wielding Attacker During Open House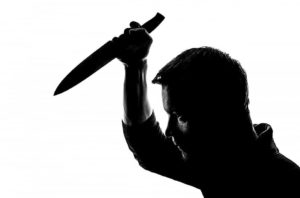 Colorado Realtor Dawna Hetzler fended off a knife-wielding attacker while preparing a condo for an open house. Hetzler said the man knocked on the door while she was preparing to show the condo.
The man, identified as Ernest Robert Chrisman pretended to express interest in the condo. As a result, Hetzler took him on a tour of the condo. Hetzler of New Dawn Realty in Greenwood Village, Colorado told Fox News:
He was asking the right questions about how long it had been on the market. We talked about loans and what he might qualify for.
When they got to the master bedroom, Chrisman pulled out a knife and a 6-inch rope attached to bear spray. He ordered her to take off her rings and go into the closet.
He wanted me to take off my ring and go in the closet. And at that point, his intentions were deadly, in my opinion.
As a result, Hetzler grabbed her handgun. In response, the man sprayed her with bear spray.
At that point, I could not see. My skin was burning, my eyes were on fire.
The Colorado realtor fired off several shots at Chrisman. It is unknown if any of the shots hit the alleged attacker. The alleged attacker then fled the scene.
Police in Commerce City, Colorado arrested Chrisman after a five-day dragnet. They later charged Ernest Robert Chrisman with first-degree burglary, aggravated robbery, and second-degree assault.
Police have Chrisman sitting in a cell clutching his soap for dear life in the Adams County Detention Facility.
Colorado Realtor Dawna Hetzler Is Undeterred And Gives Advice To Other Female Realtors 
Meanwhile, Hetzler hopes to encourage other realtors and women to be prepared for the unthinkable.
Heltzler also told local media:
I don't live my life in fear. I live my life in faith. Faith trumps fear.
For my fellow realtors, we always hear take two to an open house. Two is not enough, you need to know what you're going to do in any certain circumstance and be able to act on that.
For my fellow women out there, every woman has experienced some type of trauma and if you have not shared your story with police, and perhaps it needs to get to the police, then share it. There's healing in sharing.
Also, check out these other great articles about Realtors
Soap Star Max Ehrich Goes Into Hiding Because Of Psycho Realtor
REALTOR ALERT: Massachusetts Foreclosure Auctions Could Kill You!
Did The Raunchy Realtor Defile Your Michigan Home?