High Profile Beverly Hills Realtor Jason Emil Yaselli Accused Of Robbing Several Celebrity Homes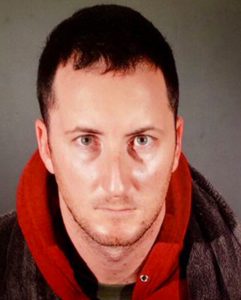 The Los Angeles DA has accused high profile Beverly Hills Realtor Jason Emil Yaselli and his accomplice of robbing more than a dozen celebrity homes dating back to 2016.
The Los Angeles County DA alleges Yaselli and Benjamin Eitan Ackerman stole luxury items from 14 homes from December 2016 through August 2018.
When the police recovered over 2,000+ stolen items worth over $500,000 when they raided Ackerman's home.
The Los Angeles DA charged the two men with 32 counts of money laundering and over a dozen counts of first-degree residential burglary. The DA also charged the pair with two counts of identity theft and one count of conspiracy to commit money laundering.
The men took in excess of $500,000 through fraud and embezzlement, the D.A. said.
The Los Angeles DA's office alleges Yaselli coerced Ackerman to steal items from his victims. Yaselli could make payments on his personal credit card.
Ackerman was arrested last year in connection to the crimes. However, he was released less than a week later without charges. Ackerman's attorney, Gary Kaufman told CNN that prosecutors still do not have a good case against him.
The Los Angeles DA also says that the Beverly Hills realtor faces a possible maximum sentence of 31 years and eight months in state prison if convicted. Currently, the case remains under investigation by the Los Angeles Police Department.
Ackerman pleaded not guilty and denied the allegations at his arraignment on Aug. 19. The court set Ackerman's bail at $1.2 million. The court set a preliminary hearing for October 3rd.
Keller Williams has erased Jason Yaselli from all of their public profiles and deleted his page from their website. However, there are still some old posts that show the type of high-end real estate that Yaselli specialized in.
Also, check out these other zany articles about Realtors:
Colorado Realtor Gives Attacker The Annie Oakley Treatment During Open House
Convicted Fraudster Gregg Blaney Is Back Cruising For Real Estate Tricks
Soap Star Max Ehrich Goes Into Hiding Because Of Psycho Realtor
REALTOR ALERT: Massachusetts Foreclosure Auctions Could Kill You!
Did The Raunchy Realtor Defile Your Michigan Home?