Rhode Island Property Preservationist Busted In $10 Million Scam Selling Properties She Didn't Own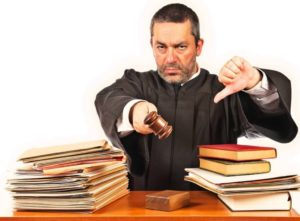 Rhode Island Property Preservationist Monique Brady admitted to operating a $10.3 million dollar Ponzi scheme. Banks and mortgage servicers hired Brady's company MNB to perform general maintenance on foreclosed homes. The majority of projects secured by MNB were for less than $1,000. Many were for as little as $25 dollars to a few hundred dollars.
However, that's not what she told potential investors interested in purchasing the property.
Brady told potential investors MNB had secured contracts to perform large scale rehabilitation projects on foreclosed properties in New England. She collected payments ranging from approximately $20,000 to $80,000. 
How The Fast Talking Rhode Island Property Preservationist Pocketed $10Million
The Rhode Island Property Preservationist often solicited and received multiple investment payments for the same property. Brady provided faked emails giving the appearance she had contracts with a national property rehabilitation company. 
Brady also included the identity of an actual employee of the national company to make the emails appear authentic. 
Court documents also indicate her company was never hired to preserve 98 of the 171 properties Brady solicited and received money on, 
Brady promised 31 investors a 50% return of the profit. Many investors received little or no return on their investment. Federal authorities discovered the scheme in summer 2018. In total, she scammed 22 individuals of $4.78M.
Brady admitted that she defrauded close friends including a friend from law school and her step-brother, She also conned the nanny to her children and three Warwick firefighters. She also scammed an elderly man with Alzheimer's disease.
Brady also admitted to attempting to obstruct an IRS criminal investigation after she was told she was under investigation. 
The Rhode Island Property Preservationist remains in federal custody. 
Brady is facing a punishment of up to 20 years in prison for wire fraud and up to five years of supervised release. She is also facing a fine of up to $250,000 or twice the gross profit/loss.
She is also looking at going to prison for up to three years in prison and one year supervised release for obstructing an IRS investigation.
Brady also admitted to aggravated identity theft. She is looking at a two-year mandatory sentence consecutive to any other sentence imposed in this matter and one year of supervised release.