Non-Profit Director Convicted Of Pilfering $1Million From Charity That Assists The Mentally Challenged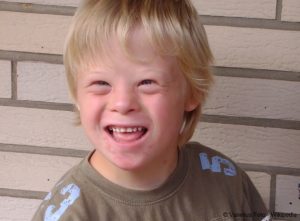 The non-profit director of Human First was convicted today for embezzling funds, bank fraud, and money laundering. Human First is a non-profit organization based in Nassau County.
The charity provides services to developmentally disabled individuals.
Federal prosecutors accused Wafa Abboud of pilfering nearly a million dollars from the charity.
United States Attorney for the Eastern District of New York, Richard P. Donoghue announced the verdict:
Abboud has been held accountable for abusing her position of trust as the Executive Director of a charity and funding her elaborate lifestyle with money intended to serve the needs of vulnerable individuals in the community.
The Non-Profit Director And Her Scam
Abboud was Human First's Executive Director from January 2011 until May 2016. She had the authority to disburse the charity's funds. The non-profit director issued approximately $16,000 a month in purported consultant fees to MPB Management Services LLC. Co-conspirator Marcelle Bailey secretly controlled MPB.
Abboud wrote two checks payable to MPB each for $8,000 every month. Consequently, she deposited one of the checks into bank accounts in MPB's name that Abboud controlled.
Abboud diverted a total of $420,000 of Human First funds into the accounts. She used the embezzled funds to pay for her personal expenses, including a trip to Disneyland and tickets to the Broadway show "Newsies."
Abboud also used the money for visits to luxury spas and high-end beauty salons. She also used the funds to have cosmetic surgery done and for international wire transfers.  In addition, Abboud also withdrew nearly $120,000 in cash.
The Non-Profit Director Had A Second Co-Conspirator
Abboud also embezzled more than $440,000 from Human First with her co-conspirator Rami Taha. The Non-Profit Director hired Taha to work at Human First.
Abboud approved inflated construction invoices that were submitted to Human First by Taha. The Non-Profit Director then issued Human First checks to companies controlled by Taha. As a result, Taha diverted the embezzled funds back to Abboud.
Abboud used the funds toward the down payment for her home and for extensive renovations. Abboud's mortgage lender became suspicious and asked her about the source of the funds. The non-profit director misled the lender and told them the funds were part of a settlement from her previous home.
Evidence at trial also established that Abboud gave herself an annual salary increase to $479,000 in order to obtain the mortgage loan.
Bailey pleaded guilty in December 2017 to embezzling funds and bank fraud. Taha also pleaded guilty in May 2019 to embezzling funds.  A fourth defendant, Arkadiusz Swiechowicz also pleaded guilty to obstruction of justice in September 2018.