MAGA Bomber Cesar Altieri Sayoc's Lawyers Accuse Fox News Of Radicalizing Their Client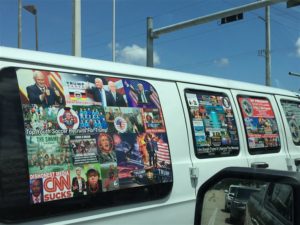 Attorneys for MAGA Bomber Cesar Altieri Sayoc say he became radicalized from daily consumption of Fox News and Donald Trump's Twitter feed. This led him to start believing conspiracy theories on the internet.
Cesar Altieri Sayoc's attorneys wrote in their sentencing memo that their client struggled with steroid abuse that created mental illness. Consequently, Sayoc became susceptible to outlandish reports in the news and on social media.
As a result, Sayoc came to believe that prominent Democrats were actively working to hurt him and other Trump supporters. Fox News and from the president himself reinforced this idea hourly.
Attorneys wrote that a paranoid and isolated Sayoc then decided to act out. As a result, he wanted to send a message to intimidate and scare Trump's perceived enemies.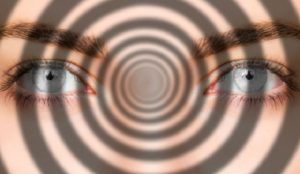 They wrote:
After months suffering from these delusional beliefs and while using large doses of steroids, his heightened paranoia and anger pushed him to commit these offenses.
Sayoc was arrested in October after authorities said he had mailed 16 explosive packages to 13 intended targets. None of the packages detonated. However, the discovery of the devices over the course of several days heightened tensions across the country.
He pleaded guilty in March to a total of 65 felony counts in connection with the threat, including 16 counts of using a weapon of mass destruction and illegal mailing of explosives with the intent to kill or injure.
MAGA Bomber Planned His Day Around Fox News Programs
Sayoc began to enthusiastically support Trump after Trump announced his presidential run. The MAGABomber began watching Fox News religiously. He began planning his day around watching Fox and Friends in the morning and Sean Hannity in the evening.
The MAGA Bomber championed Trump on social media at rallies. He covered his van in a collage of pro-Trump and conspiratorial stickers. 
Sayoc had been living in his van since he lost his home in 2009 to One West Bank.