Equifax Executive Jun Ying Admitted To Dumping Stock After Learning The Mass Data Breach
Former Equifax Executive Jun Ying admitted in court that he dumped nearly $1 million in company stock after learning of the company's massive data breach in 2017
Ying was the chief information officer of Equifax's U.S. Information Solutions. Thus, he was made aware of the breach nearly a week before it was disclosed to the public.
Both the SEC and DOJ assert Ying became aware of the breach more than a week before it was announced. They allege he used that knowledge to exercise all of his available stock options. Consequently, he bought Equifax shares and immediately sold them.
The total proceeds of Ying's stock sales were more than $950,000. He realized a gain of more than $480,000 on the trades.
Ying avoided more than $117,000 in losses dumping the stock.
Court documents show that Ying was a member of "Project Sparta."
Equifax formed Sparta as an internal team to deal with the effects of the breach. However, Equifax employees were not aware at the time that the breach in question had happened.
The Equifax Executive Discovers The Company's Dirty Little Secret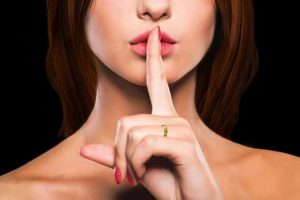 Equifax leadership informed the Project Sparta team that they were working for an unnamed client. The client had experienced a massive data breach. Ying figured out that the unnamed client was actually Equifax itself.
The Equifax executive texted a co-worker stating his conclusion on August 25, 2017.
Ying allegedly began searching for information about how the 2015 data Experian breach affected the company's stock price.
As a result, Ying exercised all of his stock options. This resulting in the Equifax executive receiving 6,815 shares of Equifax stock. He then sold them for total proceeds of more than $950,000.
Ying was officially notified of the breach by company executives two days later. However, he did not tell anyone that he had exercised and sold all of his vested Equifax options.
Equifax did an internal investigation. They concluded that he violated the company's insider trading policy. As a result, Equifax terminated Ying's employment.
SEC and DOJ charged Ying. He eventually pleaded guilty.
The federal court sentenced the Equifax executive to four months in prison followed by one year of supervised release. Ying was also ordered to pay restitution of $117,117.61, and fined $55,000.
Ying is actually the second former Equifax employee to admit to profiting off the breach. Last year, Sudhakar Reddy Bonthu pleaded guilty to a charge of insider trading that stemmed from purchasing options in advance of Equifax's disclosure of the breach.
Also, check out these articles:
Equifax Data Breach Worse Than The Company Previously Reported
Equifax Spanking Expected By Multiple Government Agencies