Credit Reporting Agency Equifax To Pay $650 Million Settlement With Federal Trade Commission
Credit reporting agency Equifax will pay around $650 million to settle with the Federal Trade Commission. The credit reporting agency experienced a massive data breach in 2017. The breach exposed Social Security numbers and other private information of nearly 150 million people.
The Wall Street Journal said the settlement could be announced as soon as Monday. Equifax declined to comment.
The report says the deal would resolve investigations by the FTC and the Consumer Financial Protection Bureau. It would also end investigations by most state attorneys general. It would also resolve a nationwide consumer class-action lawsuit.
Spokesmen for the FTC and the CFPB didn't immediately return messages seeking comment Friday night.
Credit Reporting Agency Equifax's Massive Data Breach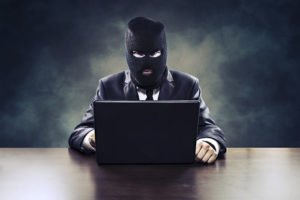 The breach of the credit reporting agency was revealed in September 2017. The breach included Social Security and driver's license numbers. It was also one of the most severe exposures of Americans' personal data.
The breach drew widespread condemnation from lawmakers, law enforcement agencies and consumers. It also forced Equifax's chief executive to resign and sent the company's stock price tumbling.
Equifax anticipated a fine of around $650 million after the attack. The credit reporting agency said it has set aside $690 million to cover the anticipated legal costs of the hacking. It has also spent hundreds of millions of dollars on improving its technology systems. The credit reporting agency has also been offering free credit report monitoring services for those affected by the breach.
Attackers siphoned data out of Equifax's computer systems over the course of months. Hackers used known software vulnerability that inadvertently went unpatched. Who stole the data also remains unknown. Equifax and law enforcement officials have not publicly attributed the crime. Cybersecurity experts also have not seen the data surface on the dark web.
Most of the roughly $650 million payment would go toward compensating consumers for costs associated with the data breach.
Also, check out these other articles:
Equifax Data Breach Worse Than The Company Previously Reported
An Equifax Spanking Expected By Multiple Government Agencies