Career Insurance Fraudster Scott Jawetz Is Finally Facing Prison Time But Not For Insurance Fraud But Tax Fraud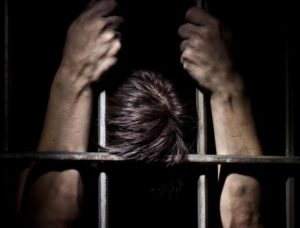 Career insurance fraudster pleaded guilty today in federal court in Michigan. Scott Jawetz pleaded guilty today to conspiring to impede the functions of the IRS. He also pleaded guilty to conspiring to steal from the Detroit Police Department. 
Court documents show the Boca Raton resident executed a four-year scheme to steal police reports from the Detroit Police Department. The police reports contained automobile crash victim information. Jawetz and his co-conspirators used a business entity known as Blue Horseshoe perpetuate the scheme.
Consequently, Jawetz used the stolen information to solicit automobile accident victims for medical and chiropractic services. Jawetz and his co-conspirators also underreported to the money they received and the total wages Blue Horseshoe paid to its employees.
United States District Court Judge Matthew F. Leitman scheduled sentencing for Jawetz for Jan. 15, 2020. Jawetz faces a maximum sentence of five years in prison and a $250,000 fine on each of the two conspiracy counts. Jawetz also faces a period of supervised release, restitution, and monetary penalties.
Career Insurance Fraudster Scott Jawetz's Long Career Of Selling Patient Information As A Runner And Being A Rat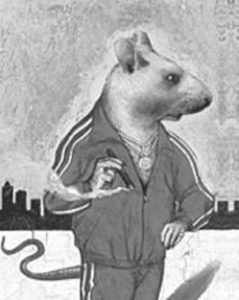 Career Insurance Fraudster Scott Jawetz also has a 20+ career scamming insurance companies. In 1996, he was busted in Florida for taking illegal kickbacks from chiropractors or clinics for referrals. 
Jawetz worked from his Boca Raton home. He would pick up traffic accident reports in bulk at area police departments. He would tell file clerks he was using the reports for "statistical purposes" for a class at Florida Atlantic University.
In reality, he mined the reports for the home telephone numbers of traffic accident victims. He would call them using fake names. Jawetz told crash victims he worked for their insurance company. He would refer them to auto body shops and chiropractors who were paying him a kickback.
State agents busted Jawetz in Boca Raton on April 1, 1998, after he attempted to flee arrest. As a result, agents charged him with organized fraud and unlawful solicitation. Jawetz pleaded guilty to one count of organized fraud in August 1998 and received three years' probation. He agreed to cooperate with authorities after his arrest.
Career Insurance Fraudster Scott Jawetz Becomes A Rat To Avoid Prison
At a sit-down with prosecutors, Jawetz ratted out 13 chiropractors to whom he claimed he steered patients to. He also named two personal injury lawyers.
State agents wired up Jawetz and sent him to chiropractic offices where he said he previously had done business. They hoped to snag some doctors.
Most of the chiropractors either brushed Jawetz off or were guarded in their comments. They had heard through the grapevine of his arrest and rumors he was a rat.