Reverse Mortgage Foreclosure Alert! Detroit Ranks Number 1 In The Nation For Reverse Mortgage Foreclosures!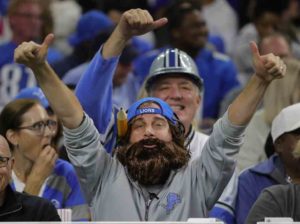 Detroit finally ranks number one for something. The good news is that it's not for murders or homicides. The bad news it's not for any of their sports teams. Anyone who does reverse mortgage foreclosure defense knows it's for reverse mortgage foreclosures.
With a reverse mortgage, lenders appraise the value of a house and allow homeowners to borrow back money against that market value.
Borrowers can stop making monthly mortgage payments and they can stay put for life. However, they must maintain the home and pay property taxes and insurance. For years, reverse mortgages required no credit check. However, federal law requires the borrower to attend financial counseling that can be as easy as a 20-minute phone call.
Seniors who take out a reverse mortgage are still responsible for their property taxes and home insurance, and a missed payment can trigger a foreclosure. Loans also come due for surviving family members after the death of the borrower. If the family does not cover the loan balance, the lender can foreclose on the property.
The bank calls the loan due when the borrower moves out, dies or defaults on the insurance or taxes. Lenders and their investors make their money through origination fees that can top $15,000.
Reverse mortgage lenders targeted Detroit and other large urban areas with misleading sales tactics.
Nearly 100,000 of the loans designed for seniors to generate some cash have now failed nationwide. This is leaving elderly borrowers to navigate the often-unforgiving reverse mortgage foreclosure process.
Detroit Edges Out Chicago To Be Number 1