Quicken Loans Throws In The Towel And Agrees To Settle DOJ's False Claims Act Lawsuit For $32.5 Million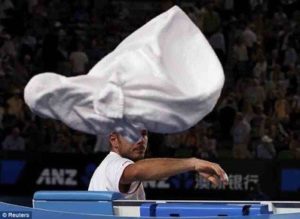 Quicken Loans and Dan Gilbert did something Gilbert claimed they would never do. They caved to the government. They agreed t0 settle with the government over Quicken Loans FHA lending practices.
Quicken has agreed to pay the government $32.5 million to resolve claims that it violated the False Claims Act. The agreement also puts the highly contentious dispute with HUD and the DOJ to rest.
The DOJ alleged that Quicken instituted an underwriting process that encouraged employees to disregard FHA rules. The DOJ also alleged that the lender falsely certified underwriting requirements to reap the profits from FHA-insured mortgages.
DOJ filed a lawsuit against Quickens alleging that Quicken Loans bullied appraisers to receive higher values for applicants and that underwriting managers encouraged underwriters to "fudge" the incomes of hundreds of applicants.
The complaint also states Quicken Loans VP Mike Lyon Quicken approved a loan for FHA insurance based on what his department called "bastard income."
He explained Bastard Income was income that was plausible to the investor even though underwriting knows its creation comes from
something evil and horrible.
Quicken Loans Owner Dan Gilbert Pledges To Fight To The Until The End!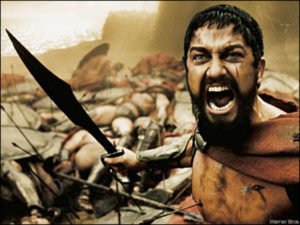 Quicken Loans denied the government's charges and vowed to fight them. Gilbert also pledged to spend whatever it took to clear Quicken's name. He also promised to fight until the end. Gilbert attempted to launch a David Miscavige style media blitz with Detroit media.
He tried to convince his hometown newspapers that the lawsuit is a government shakedown. Gilbert claimed HUD was on a "witch hunt".
Gilbert also had a Twitter meltdown in April 2015 saying:
 I know."Ignore them.". Just once in awhile you have to let the lying venom filled wannabes know that they will be held accountable. Goodnight!
Quicken was also one of the few lenders to fight back against the government's increased use of the False Claims Act.
The government's case against Quicken was set to go to trial in August. A trial that CEO Dan Gilbert pledged to "fight to the end,"
Also, Check Out These Articles:
Quicken Loans Preemptive Lawsuit In FCA Case Tossed
False Claims Act Suit May Force Quicken Out of FHA
US DOJ Sues Quicken Loans Under False Claims Act