FORT LAUDERDALE TOURIST WARNING! Drug And Sex Traffickers Use Hordes Of Drug Addicts To Prey On Tourists
Fort Lauderdale is a tourist mecca. Thus, tourism has become the backbone of its economy.
However, Fort Lauderdale has also become a mecca for hordes of homeless drug addicts from across the United States.
The national drug epidemic is about to destroy Fort Lauderdale's reputation as an affordable place for fun in the sun. Especially to budget conscience tourists looking for deals.
Fort Lauderdale's south end is attractive to budget conscience tourists looking for cheap deals and it's proximity to the airport and the beaches.
However, it is also attractive to the junkies and crackheads that roam Federal Highway on any given day hustling drivers for money to feed their hourly fix.
Female addicts usually offer cheap sexual services to men. But watch out, it's a scam. The woman hops in the man's car and gets him to pay for sex. Only she jumps out of the car as soon as money is in her hand. Many of these women also advertise for Johns on the website, Megapersonals.
Budget Minded Tourists Should Stay Away From These Spots In Fort Lauderdale
Chocolate Hostel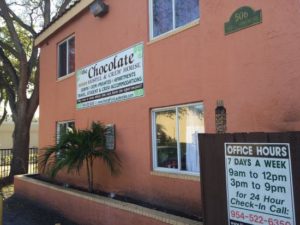 The Chocolate Hostel at 506 SE 16th Street is a European style hostel for millennials who just want a cheap place to crash.
It's cheap beds also attract local drug addicts looking for a place to crash. Our sources say guests often offer a smorgasbord of illegal drugs.
You can get anything from marijuana to heroin at the Chocolate. If other guests don't have something, they have no problem getting it for you or telling you where to get it.
The Broward Transit Bus Stop On The Corner Of Federal Highway And 17th Street
The Broward Transit bus stop at the corner of Federal Highway and 17th Street serves as a major narcotics trading post for junkies and crackheads.
Homeless drug addicts use it to buy, sell or trade everything from crack to fentanyl and heroin. There are a plethora of dealers and addicts with colorful street names. You have a tall white guy with a Grizzly Adams style beard named "Lurch." 
Lurch panhandles and acts as a runner for dealers and addicts. There's also "G-Man" who delivers drugs on his bicycle. There's "Solo" and T-Man and others.
The bus stop is also conveniently next to a CVS drug store which makes for an easy in and out for drug and sex traffickers. Drug dealers will ride up in their car or on a bike and deliver their goods. On any given day you can find prostitutes walking in and out of CVS buying condoms and lube. 
Harbordale Park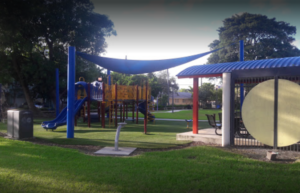 Harbordale Park at 1817 Miami Road is located in the trendy Harbordale neighborhood on the corner of 17th Street and Federal Highway behind the aforementioned CVS.
The park has pavilions and picnic tables. It is also home to a playscape and a big play area for kids and pets.
At night it is also home to the area's local junkies who hide in the darkness of the pavilions to discretely shoot up. By dawn, the junkies are gone but the park is littered with dirty needles and syringes.
Relax Inn – 1851 South Federal Highway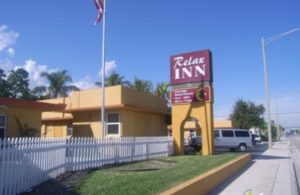 The Relax Inn at 1851 South Federal Highway offers cheap rooms for tourists. The cheap rooms also make for a cheap place for local drug dealers to sell their goods. As a result, it is also a key distribution point for drugs in South Fort Lauderdale.
Local junkies and crackheads who live on the streets often discreetly enter the property through the side gate of the building to room 23 to visit Ace. Ace sells everything from heroin to Suboxone and Subutex. He also uses the hotel to pimp out young female addicts so they can pay him for drugs.
Vacant Lot Behind Brownie's Yacht Supplies And The Crown Plaza Hotel At Federal Highway and 23rd Street
This vacant lot behind Brownies and behind the Crown Plaza Hotel on Marina Mile hosts a plethora of junkies and crackheads. Around midnight, dozens of junkies and crackheads gather around the tree. They sit around the tree and get high like a bunch of hippies munching on magic mushrooms at Woodstock. 
The owner of the lot parks work vans and panel trucks on the property. This makes for an ideal spot for junkies and crackheads because the view is obscured from 23rd Street.
These hippie wannabes also buy their drugs from a black guy named Smiley who lives in the apartment building on the west side of the vacant lot. 
Motel 6 -Marina Mile/I-95 – Fort Lauderdale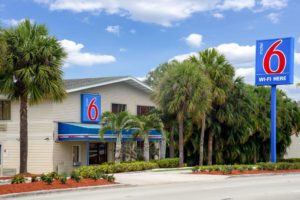 Motel 6 motels are attractive to budget-minded tourists and travelers. They are also attractive to drug dealers and pimps as I have written about before. 
The Motel 6 motel on Marina Mile in Fort Lauderdale is no different.
You can find a plethora of convicted felons and drug addicts occupying the rooms getting high. It's cheap rooms and proximity to the Broward Addiction Recovery Center or BARC makes it an ideal place for homeless addicts to crash as soon as they leave BARC.
You can also find a plethora of drug-addicted prostitutes using rooms to earn money to buy drugs.  
Drug And Sex Traffickers Flood The Streets Of South Fort Lauderdale With Drugs From A Trendy Chic Neighborhood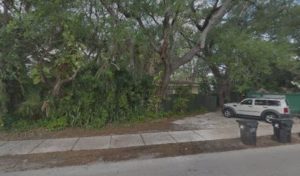 Fort Lauderdale has a neighborhood named Sailboat Bend. Sailboat Bend is a chic retro neighborhood with cool looking early 20th century homes.
The neighborhood is also dotted with discreet Section-8 rental housing owned through various LLCs operated by Serbian immigrant Goran Dragoslavic. Dragoslavic rents the units through his real estate office on Broward Blvd. named Max Properties.
Apartment #1 in a three-unit apartment building at 317 Palm Avenue owned by Dragoslavic is where convicted drug trafficker Travis Kirk Herbert aka "T" uses his disabled friend's Section-8 subsidized apartment to traffic everything from crack to heroin.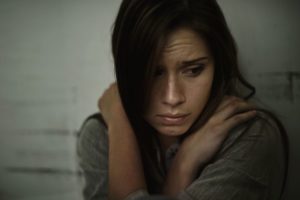 He also likes to hold young female heroin addicts against their will and pimp them out on Megapersonals.
Herbert and his junior associate "Tin-Man" like to make videos of multiple men essentially raping the young women while they under the influence of drugs namely heroin.
Apartment #1 is obscured by a privacy fence and lots of trees.
In other words, it makes for a great drug lair and sex dungeon. It's also in a chic Fort Lauderdale neighborhood where the Fort Lauderdale Police and neighbors won't suspect anything.
MFI-Miami contacted Goran Dragoslavic and Max Properties for comment for this article. However, they refused to respond.
Travis Herbert's Junior Associate "Tin Man" Uses Drugs To Lure Girls Into A Life Of Drug-Induced Prostitution Throughout Fort Lauderdale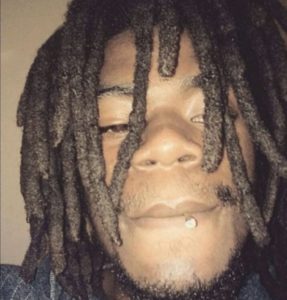 Herbert has a partner in his sex trafficking. He uses a skinny young black kid nicknamed Tin-Man as his junior partner. Tin-Man with his long dreadlocks is a fixture on the Federal Highway drug scene.
On any given night, you may see him passed out in the alley behind Bike Tech or passed out in the vacant lot behind Brownies Yacht supplies.
Tin-Man's real name is Jeremy Lionel Miller. However, thanks to his ex-girlfriend, Kristy Lynn Kaskie, we have a picture of him to share. 
Kaskie was arrested for DUI with her kids in the car in the Tampa Bay area in 2016 before becoming a fixture in the Fort Lauderdale drug scene.
Kaskie was also arrested in Broward County in February for resisting arrest and giving false identification to law enforcement.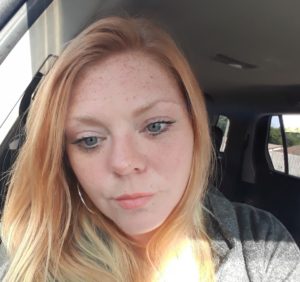 According to Kaskie, Tin-Man allegedly kicked the 37-year-old to the curb after getting her pregnant in March.
Tin-Man uses heroin to build trust with young female addicts working the streets in Fort Lauderdale. He even fronts heroin to the young women he thinks he can manipulate and use to his advantage.
However, when the young woman doesn't pay, it's off to 317 Palm Avenue to work as a sex slave to pay off the debt.
Herbert and Tin-man along with their friends use the girls as fuck toys or prostitute the girls out on the internet. They then pocket the cash.
Herbert and Tin-Man also like to brag about making videos of them engaged in gang raping young female addicts.
We have the text messages from Tin-Man bragging about making sex videos with addicts using a phone owned by Kaskie. Kaskie confirmed it was her phone and she was allowing him access to it.
Homeless Drug Pusher Tin-Man Shoots Up In His New Girlfriend's Beat-Up Truck While Her 7-Year-Old Son Watches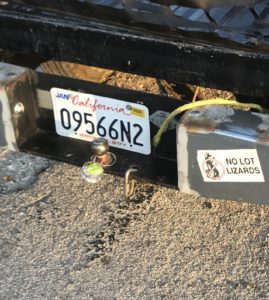 Since casting the pregnant Kristy Kaskie aside in March, Tin-Man found a new woman named Ashley Caken to lure into the world of drug-induced prostitution.
The only problem is Ashley Caken is not your typical Fort Lauderdale junkie. She has a truck and a 7-year-old son in tow.
The word on the street is that Ashley Caken drove to Fort Lauderdale from California with her son in her old school faded blue Ford F-150 pickup with the promise of work from a local drug dealer.
The only problem was that when she arrived, she discovered the job was working as a prostitute. She wasn't interested.
This is odd considering Caken worked as an escort in Bakersfield, California before she made her trek to Florida.
She met Tin-Man while her and her son were living out of her truck on the streets of Fort Lauderdale.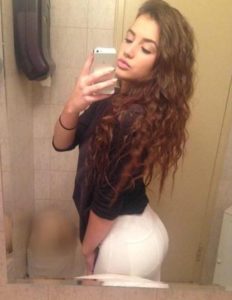 Tin-Man saw an opportunity to make money with Caken. Or at least exploit her enough to feed his drug habit. 
He would also trade sex for heroin. 
However, they encountered a problem with this arrangement. 
What would they do with Caken's son while she and Tin-Man are throes of jungle fever in the back of her pickup? 
Caken dumps her son off at the homes of men she barely knows for hours on end so she and Tin-Man can shoot heroin and have sex.
Tin-Man also uses the cab of Caken's pickup as his own personal heroin den when Caken and her son are asleep in the front seat.  
Fort Lauderdale Addicts Walk Out Of

Detox Straight To Buzzy The Dealer 6 Blocks Away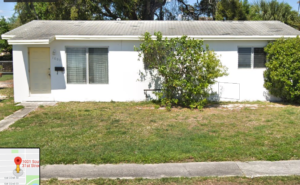 Buzzy the Drug Dealer has a perfect location at 1001 SW 31st Street in Fort Lauderdale for selling drugs. He's got a non-descriptive house in a working-class Fort Lauderdale neighborhood. He is also 6 blocks away from the Broward Addiction Recovery Center or BARC.
The drug epidemic and his proximity to the state of the art BARC facility which opened less than a year ago has been a booming business for Buzzy.
Currently, in South Florida, we have more addicts than we have publicly funded rehab facilities. This means that many addicts on Medicaid or with no insurance have to wait for a bed to open at a taxpayer-funded rehab facility after completing a detox program.
This could take weeks even months. Thus, they roam the streets looking for drugs when their withdrawals kick in. 
Most addicts start having withdrawals and cravings within hours of leaving BARC. Buzzy makes it known that he's always open for business. He's the 7-11 of the Fort Lauderdale drug scene.
As a result, addicts walk straight to his house after getting out of BARC or he'll send a runner to the aforementioned Motel-6.