Fort Lauderdale Drug Dealer Ratted Out By His Baby Mama And Her Satan Worshipping Junkie Brother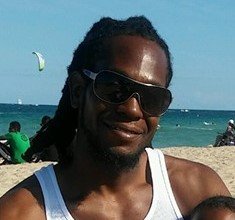 Fort Lauderdale drug dealer Travis Herbert had a great drug and sex trafficking ring going. He was crashing in a posh white neighborhood using an apartment in someone else's name at 307 Palm Avenue in Fort Lauderdale.
He was also able to use the drug and sex trafficking money to pay the child support payments to his baby mama, Trisha Martinez. 
That was until Martinez's satan worshipping junkie and convicted felon brother Eric N. Martinez and an accomplice thought it would be a good idea to rob a house in Boca Raton.
The Palm Beach County Sheriff's Department took a report. However, it soon became clear they were only going to do a token investigation. The rationale was it wasn't worthy of an investigation. 
28-year-old Eric Martinez and his accomplice also left so many clues pointing to Martinez that they would give Nancy Drew a mind-blowing orgasm. Trisha Martinez also helped us expose Herbert by trying to act ghetto and running her mouth. However, I'll get to that later in this article.
The robbery was the catalyst that led to the MFI-Miami investigation and article from two weeks ago about the dark underbelly of the drug and sex trafficking that plagues Fort Lauderdale and South Florida. 
Eric Martinez's Criminal Past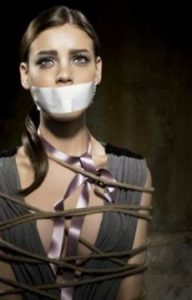 28-year-old Eric Martinez has been a habitual criminal going back to 2008 when he was busted for possession of crack cocaine and resisting arrest. 
Martinez was busted for drug possession again in 2010. This time it was for illegal possession of Lorazepam.
A sympathetic Broward County judge let Martinez off easy. He ordered him to the Broward Addiction Recovery Center for treatment. That turned out to be a bad call by Judge Michele Towbin-Singer.
Less than a year later, Eric Martinez broke into a woman's home. He then tied her up and put a knife to her throat threatening to kill her. He then proceeded to ransack the house.
Unfortunately for Martinez, he went through all that trouble to only walk away with under $300 of items.
He now faced up to 20 years clutching the soap in state prison for less than $300. 
However, Martinez caught a lucky break. His public defender convinced Judge Mark Speiser to make this a mental health case due to Martinez's history of drug addiction. The public defender also convinced Judge Speiser to let Martinez post bond. 
Martinez convinced the court he was mentally ill for a short time during litigation. In 2015, the court ordered him into a mental health facility. 
The Court finally sent Martinez off to prison in 2016. The court gave him a sentence of 8 years with 3 years in prison minus the 365 days he had spent in Broward County Jail and the mental institution during litigation. He also received 5 years of probation. He was released in July of 2018. 
Eric Martinez's Post-Prison Life Of Violating His Probation And Heavy Drug Use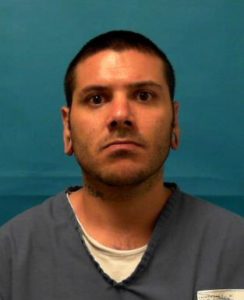 Eric Martinez listed his sister Trisha's Hollywood home at 1842 Dixianna Street as his address when he got out of prison last year. However, he wasn't there long. 
It appears she kicked him out at some point in the past six months. According to Trisha Martinez, her brother stole from her on multiple occasions and began using drugs again. 
Witnesses say Martinez was kicked out of the Broward Outreach Center on May 5th or 6th for drug usage.
He has been living on the streets ever since.
He has also been seen hanging out with the junkies and crackheads at the bus stop at Federal Highway and 17th Street Causeway in Fort Lauderdale.
Alleged Robbery Leads To Infamous Fort Lauderdale Drug Dealer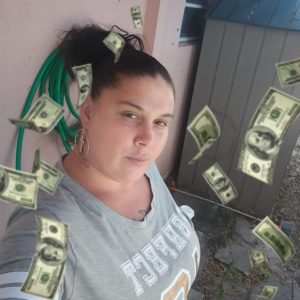 Drug addicts in South Florida are not very smart and you can chalk Eric Martinez as one of them.
MFI-Miami was able to track down Eric Martinez pretty easily. Martinez stole one phone from a guy at the Broward Outreach Center a day or two earlier.
He dropped the other phone on the lawn of the house he allegedly robbed. These two wannabe contestants on America's Dumbest Criminals left their Facebook accounts and text message accounts open. 
The text messages detailed how the May 8th robbery had been planned out since 7:45 pm the prior evening. Martinez met his accomplice at the 17th Street Causeway bus stop and Martinez communicated with her via text from a phone he stole from a homeless guy at BOC. 
MFI-Miami now had a picture of Martinez and the names of his family members thanks to his open Facebook account. It also appears Martinez was a chronic masturbater or he was just into skanky ho porn. He downloaded at least 10 GB of porn and satanic images to his phone. 
Now, all we needed were Eric Martinez's whereabouts. So we posted a message on his Facebook account saying we had possession of his phone. As luck would have it, his family was all too eager to volunteer information about him. Namely, his mom and his sister. 
After about a week it became clear that Trisha Martinez was helping her brother evade questioning and possible arrest by the police. So, I laid it on the line with Trisha Martinez. MFI-Miami's people on the streets had found her brother's accomplice hiding out at the Days Inn on Broward Blvd and I-95. I told her we were closing in on her brother and she better hope the cops get him before my people do. 
Trisha Martinez Rats Out Her Fort Lauderdale Drug Dealer Baby-Daddy 
It was at this point that Trisha Martinez indirectly ratted out Travis Herbert as a Fort Lauderdale drug dealer.
She claimed her Fort Lauderdale drug dealer baby daddy was one of the biggest drug dealers in Fort Lauderdale and "not to fuck with her or her brother".
Trisha Martinez then proceeded to give us Herbert's general location. She also said that the Fort Lauderdale drug dealer pays her his child support with proceeds from drug and sex trafficking.
In addition, she said he pays her with proceeds from his other criminal activities committed by drug-addicted clientele.  
Martinez didn't mention who her baby-daddy was. However, it was easy to track down Herbert thanks to the Broward County Clerk's Office, some basic Hardy Boys style detective work and some not-so-subtle surveillance.
Small-time drug dealers and addicts have big egos and like to run their mouths. They like to hear themselves talk and talk they do. You just need to find the right means of motivation to get them to talk. They will rat people out without even realizing it. 
Especially guys like wannabe homeless drug dealers and pimps like Tin-Man. Tin-Man was also instrumental in giving MFI-Miami lots of information about the who, what and where of Herbert's drug and sex trafficking enterprise. He also gave us information about who is connected to whom on the streets in Fort Lauderdale. All because he wanted to look like a big shot.
Obviously, these people don't know what happens to rats. They get exterminated!
Also, check out:
FORT LAUDERDALE TOURIST WARNING! Drug And Sex Traffickers Use Hordes Of Drug Addicts To Prey On Tourists