Sandals Resorts Charged Guests A Bogus 12% Tax They Pocketed In Secret Deal With Caribbean Governments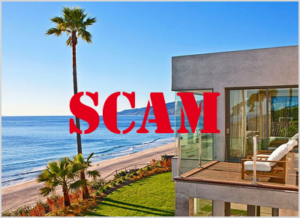 Sandals Resorts has been slapped with a $5 million class-action lawsuit by former guests in Florida. The lawsuit accuses the company of charging guests 12% tax rates meant for Caribbean governments. Yet, they are pocketing the money.
The lawsuit alleges Sandals Resorts pocketed nearly $37.5 million in the tax fraud scheme in Antigua and Barbuda alone.
The plaintiff in the suit is Vitali Feldman. He hired Miami-based law firm Lipcon, Margulies, Alsina & Winkleman to represent him.
Feldman claims he vacationed at a Sandals Resorts in 2017, 2018 and 2019 with his wife and two young children.
He claims he and others fell victim to the tax scheme. Feldman alleges Sandals charged him and others the bogus tax rate of 12% for the cost of his stay. 
Feldman's lawyers claim current and past customers were deceived into paying such tax. The resort told guests local Caribbean countries charge the tax. However, Sandals Resorts pocketed the money for their own benefit and profit.
Sandals Resorts denied the allegations:
Our valued guests have never been unlawfully charged for taxes and allegations to the contrary are downright false. Not only do we conduct our business with pricing transparency, but we also meet all of our tax obligations in each of the islands where we call home. 
The Sandals Resorts Tax Fraud Scheme Stretched Across The Caribbean
Lawyers also claim all guests of Beaches Turks & Caicos which is also owned by Sandals Resorts paid a 12% accommodation tax.
However, the company also had a secret agreement with the Turks and Caicos government. The deal allowed the company to retain a significant percentage of the taxes for its own use and benefit.
The lawsuit also alleges the company ran the same scheme at its resorts in Grande Antigua, Barbados, and Royal Barbados. The company also charged guests at those resorts a 12.5% sales tax.
The company also again allegedly retained a significant percentage of such taxes for its own use and benefit.