Russian Hacker Indicted For Hacking Tax Preparation Companies And Scamming $1.5 Million From The IRS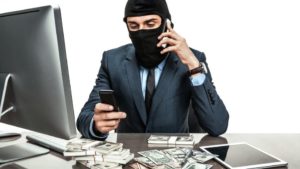 Federal prosecutors in Brooklyn handed down an indictment against Russian hacker Anton Bogdanov. The feds charged the Russian hacker with wire fraud conspiracy and aggravated identity theft.
Bogdanov used stolen personal information to file fake federal tax returns. Consequently, he obtained $1.5 million in tax refunds from the IRS.
The Russian hacker on November 28, 2018, in Thailand.
Thai law enforcement extradited Bogdanov to the United States in March 2019.
Richard P. Donoghue, United States Attorney for the Eastern District of New York:
Bogdanov combined sophisticated computer hacking and identity theft with old-fashioned fraud to steal more than $1.5 million from the U.S. Treasury. This Office, together with our law enforcement partners, will use all our available resources to target and bring cyber criminals to justice.
FBI Assistant Director-in-Charge William F. Sweeney also stated:
This investigation revealed a major scheme to defraud the federal government and victimize taxpayers.  Mr. Bogdanov allegedly thought he could escape justice by hiding outside of our jurisdiction.
Russian Hacker Scams The IRS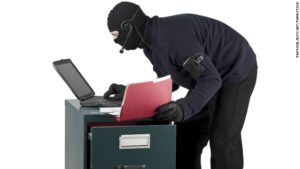 Bogdanov misappropriated Social Security numbers and dates of birth of identity theft victims between June 2014 and November 2016.
He did it by gaining unauthorized access to the computer systems of private tax preparation firms in the United States. Bogdanov changed the information on the tax returns so that the refunds were paid to prepaid debit cards that he controlled.
Bogdanov also used misappropriated personal information to obtain prior tax filings of victims from an IRS website. Consequently, he filed new tax returns pretending to be the victims.
He then had the refunds paid to prepaid debit cards under their control. The debit cards were cashed debit cards in the United States with proceeds wired to Bogdanov in Russia.
If convicted of the charges, Bogdanov faces up to 27 years' imprisonment.
The Justice Department's Office of International Affairs, the FBI's Legal Attaché abroad and foreign authorities provided critical assistance in securing and coordinating Bogdanov's arrest and extradition.  The Office extends its appreciation to the Royal Thai Police, particularly the Crime Suppression Division, and the FBI's Legal Attaché for their assistance in apprehending the defendant.