Michael Scott Fitzgerald Allegedly Trolls The Streets Of Fort Lauderdale Enticing Sex From Prostitutes With Drugs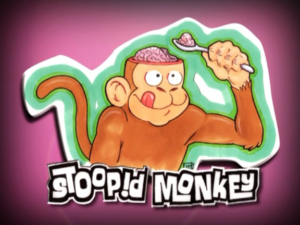 I hate to say it but Michael Scott Fitzgerald really is the village idiot of Naples. In the wee hours last Thursday morning, Fitzgerald was prowling the streets of Fort Lauderdale trying to entice sex from women with less than $40, a half a joint of weed and little coke.
He met up with my friend Jessica (not her real name) who is my source for some upcoming articles. Jessica is one of the many millennial heroin and crack addicts that live on the streets of south Fort Lauderdale. Many of whom will prostitute themselves for money to get their fix.
Usually, it's just a scam. Girls like Jessica usually don't have sex with the men. Especially when the agreed amount is a third of the going rate. She will bolt from the car as soon as the money is in her hand.
The wannabe budget-minded john should know this. In addition, the john will look like an idiot and be arrested for solicitation if he goes crying to the cops. It's almost a perfect scam for a female addict.
Michael Scott Fitzgerald Tries To Entice Sex From A 28-Year Old Homeless Drug Addict With Weed And Coke

The middle-aged Fitzgerald channeled his inner Gunther and asked Jessica if she wants to party. Jessica wanting money for drugs naturally says yes. They negotiate a price for sex. They agree on the deeply discounted price of $40. This is extremely cheap for south Florida. Prostitutes usually get $300 an hour in South Beach and $150 an hour by the Fort Lauderdale airport according to the ads on Megapersonals.
Fitzgerald should have known he was being played by Jessica. What cute little blonde is going to fuck a fossil like Fitzgerald for $40 even if he tries to entice her with a joint and some blow? 
Fitzgerald claims he paid Jessica and she that led him to her friend's apartment off Marina Mile (State Road 84). Jessica senses something may not be right with Fitzgerald. As a result, she uses his phone to call me for help. She then bolts into her friend's apartment for safety.
After 20 minutes, Fitzgerald begins to get nervous. He begins burning up my cell phone with text messages and voice mails. He threatens to call the Fort Lauderdale Police on me and Jessica thinking I am the guy in her friend's apartment. 
30 minutes later, he's still burning up my phone. So I respond to his texts to find out what the hell is going on. He tells me his version of events. I questioned him on what Jessica was supposed to do for $40 and kept telling me to ask her. So in other words, he wanted her to help him banish some White Russians from his Kremlin or wanted to buy or sell drugs.
I reach out to Jessica. She tells me he tried to entice her with a bag of weed and a couple of flakes of cocaine. When they arrived at her friend's apartment he didn't have any money. So she went inside and locked the door. 
I text Fitzgerald and explained to him that he knowingly engaged in an illegal transaction. Therefore, if the cops came, he would be arrested as well.