Federal Savings Bank CEO Indicted For Approving Manafort Mortgages In Attempt To Get Job With Trump White House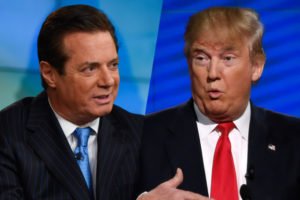 Federal Savings Bank of Chicago CEO Stephen Calk was indicted for approving $16 million in mortgage loans for Paul Manafort. Manafort allegedly offered to help Calk landing a senior post with the Trump White House.
The DOJ claims Calk used his position to issue millions in high-risk loans in a quid-pro-quo deal.
In 2017, the Federal Savings Bank lent Manafort millions of dollars. Robert Mueller was said to be looking into the loan as part of Russia collusion investigation
The DOJ alleges Manafort approached Calk in late 2016 looking to borrow millions of dollars. Manafort was facing foreclosure proceedings on multiple properties.
The DOJ also alleges Calk provided Manafort with a ranked list of the positions he wanted within the Trump administration. Calk's wishlist included with the secretary of the Department of the Treasury or deputy secretary of the Treasury. He also requested Secretary of Commerce or Secretary of Defense. He also listed 19 ambassadorships he wanted.
The charges also state that Federal Savings Bank CEO was aware of Manafort's history of defaults. Calk circumvented bank rules that would have inevitably denied the loan. Manafort recommended Calk to Trump for the job of Undersecretary of the Army. Ultimately, Calk did not get the job.
The DOJ also states that the OCC flagged the loans made to Manafort as substandard. They also questioned the bank about its inappropriate classification. DOJ also claims that Calk lied to regulators about his relationship with Manafort to cover his tracks.
The DOJ also charged Calk with one count of financial institution bribery and faces up to 30 years in prison.
Also, Check out this earlier article:
Robert Mueller Accuses Paul Manafort Of Committing Mortgage Fraud
Mortgage Bankers Get Immunity To Rat Out Paul Manafort