Former Countrywide CEO Angelo Mozilo Says Financial Crisis Wasn't His Fault And To Quit Blaming Him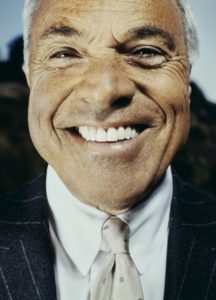 Former Countrywide CEO Angelo Mozilo claims he had nothing to do with the financial crisis. He wants people to quit blaming him.
The disgraced CEO of Countrywide Financial told hedge fund executives that he doesn't care that he is still being held responsible for the 2008 financial meltdown. Mozilo told the SALT Conference in Las Vegas:
A lot of years went by, my wife passed away, I turned 80 years old, and now I don't care. There are other things more important in life.
Mozilo was charged with insider trading and securities fraud by the SEC in 2009 tied to his Countrywide stock sales and emails detailing concerns about the company's subprime products at a time when he was publicly touting the stock.