Amateur Home Flippers Get Harsh Wake Up Call As They Learn As It's Not As Easy As They Show On TV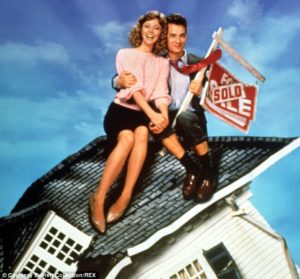 A new generation of amateur home flippers is getting caught with their pants down. 
The last generation of amateur home flippers thought they could make millions after watching four or five episodes of The Apprentice. These clueless and wannabe Donald Trumps made up nearly 50% of the foreclosures in Florida after the crash.
This latest generation of amateur home flippers has emerged thanks to HGTV. However, home flipping isn't as easy as it appears on TV. 
Prashant Gopal at Bloomberg reports:
Many newbie investors are encountering their first slowdown and facing losses from houses that take too long to sell. Meanwhile, they face steep payments on a kind of high-interest debt—known as 'hard money' loans—that helped power the boom.
Property flips made up 6.5% of U.S. sales in the fourth quarter of 2018. 
Amateur investors are using hard-money loans and bridge loans to renovate the properties. Construction delays and falling prices are causing amateur investors to fall into foreclosure.
Northern California and Seattle are seeing some of the highest numbers of flips. This is due to home prices climbing by double-digit percentages annually. However, home prices are flattening or cooling in some areas. Fourth-quarter losses for flippers who sold within a year are at the highest averages since 2009. For example, 45% of flips in San Jose, California lost money in the fourth quarter.
Other lenders are getting more stringent in responding to the slowdown. Some commercial lenders like Denver-based Fairview Commercial Lending told Bloomberg that the company is now requiring flippers to put 40% down on a house: