Two Michigan Homes Of HGTV Star Nicole Curtis Face Foreclosure To Meet Unpaid Legal Bills
A Michigan judge has ruled HGTV star Nicole Curtis is responsible for $32,438 in delinquent attorney fees.  Judge Denise Langford Morris ruled that two of her properties in suburban Detroit could be sold to pay the bill.
Judge Morris affirmed an order she issued in February. The HGTV star owes the money to attorney Kurt Schnelz. Schnelz placed a lien on the homes.
Curtis had no comment when reached by the Detroit News on Tuesday.
Curtis' attorney stated he and his client would review their options including an appeal or simply pay the bill.
James Rasor accused Schnelz of harassment:
This is a very insubstantial amount and we aren't worried about the (financial) repercussions. But there are some ethical concerns including the filing of these liens on property that is considerably more valuable. There was no reason to go after two of her properties, other than to harass her.
If it was such an insignificant amount, why didn't the HGTV star just pay it?
The Tiaras And Tantrums Of HGTV Star Nicole Curtis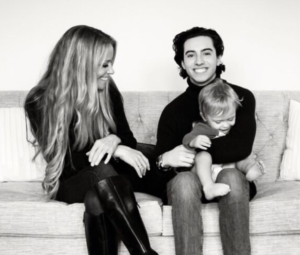 Schnelz's attorney tells a different story. Curtis had sought to have the earlier default judgment set aside. She claimed Schnelz overbilled her three years earlier. Schnelz allegedly represented Curtis negotiate a settlement with her ex-boyfriend, Shane McGuire.
Maguire claimed Curtis was an unfit parent and not a proper person to share legal or physical custody of the minor. He also claimed she did this exact thing to her other baby daddy, Steven Cimini, who is a father of her 20-year-old son, Ethan.
Maguire pointed to an incident on March 1, 2018, when he attempted to pick up his son at Curtis' Michigan home. He sent a text to Curtis saying he was waiting at her Detroit home to pick up Harper. However, Curtis responded saying she doesn't have a home in Michigan.
Maguire alleged he has continually picked up his son from her Detroit home including as recently as two weeks earlier.