Former Michigan House Leader Signed Off On Deal To Have Taxpayers Pay Porn Addict $250,000 In Hush Money
Guess what Michigan? The Michigan GOP House leadership used your tax dollars to pay $250,000 in hush money to a porn addict.
You are also on the hook for this guy's legal bills for the rest of his life. All because two naive and idealistic Tea Party Republicans didn't want to go along with the corrupt and broken status quo of Michigan GOP politics in the legislature.
It seems like a long time since the sex scandal involving former Michigan State Representatives Todd Courser and Cindy Gamrat made headlines. Stories of Courser and Gamrat's torrent sensual lust and backseat gropefests in Gamrat's Ford Explorer made international headlines.
The hot and steamy romance and the scandal it created filled Michigan newspapers for months. Michigan media focused on the easy story of two politicians having backseat gropefests and secret rendezvouses.
However, it appears the mainstream media left out a lot of juicy and titillating facts of what was going on behind the scenes.
Facts that make the actual Courser/Gamrat love affair seem tame by comparison.
Mainstream media ignored the fact that Courser aide Benjamin Graham had been accused by several house staffers of sexual harassment and that he was also a hardcore porn addict. In addition, it also appears that former Speaker Kevin Cotter knew of Graham's perverted addiction.  
Former Michigan House Speaker Kevin Cotter Puts Porn Addict In Neophyte Lawmakers' Office
Todd Courser and Cindy Gamrat were naive Tea Party activists who decided to run for office in 2014. Neither one had any real experience in politics nor were they any type of political insiders before running for office.
They knocked doors and out-campaigned established Michigan GOP candidates with their, "Government for the people, by the people" schtick. They won their primaries and coasted through the general election in their diehard GOP district.
When the pair got to Lansing, they soon learned the hard truth of institutional politics. Caucus leadership immediately schooled the neophyte members about how things really work in Lansing.
Neophyte members are told to sit down, shut up and vote the way caucus leadership wants them to vote. The politically naive and ignorant Courser and Gamrat questioned this logic. They mistakenly believed they represented the will of their constituents. 
House Speaker and GOP leaders banned the two neophyte lawmakers from caucus meetings.
Courser and Gamrat soon became fixtures in the media across Michigan and heroes within the Tea Party movement. 
After the election, incoming House Speaker, Kevin Cotter decided he needed to rein in these two ignorant and naive neophytes. That is when he unhatched his Machiavellian plan to destroy the two neophyte politicians. 
He used his influence with the House Business Office to place party loyalists Keith Allard and Benjamin Graham as aides to Courser and Gamrat. Initially, their job was simple. They were to spy on Courser and Gamrat and then report to Cotter. However, Allard and Graham's jobs soon evolved into destroying the careers and lives of both Courser and Gamrat.
Torrent Lust Between Lawmakers Proves To Be Titulating For The Porn Addict And Speaker Of The Michigan House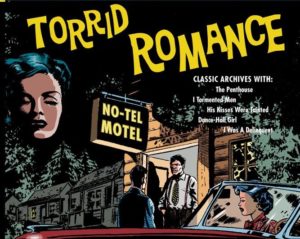 Soon after taking office in 2015, Courser and Gamrat began having an extramarital affair. Allard and Graham informed House Speaker Kevin Cotter.
Cotter instructed Courser's aide Ben Graham and Gamrat's aide Keith Allard to encourage the two lawmakers to combine their offices with the excuse that doing so would save money.
This would make it easier to gather dirt on Courser and Gamrat. It would also make it easier to monitor who they were meeting with and talking to.
For the next five months, Allard and Graham secretly recorded phone calls between Courser and Gamrat. Allard and Graham also sent nearly 800 text messages to Cotter and his staff detailing every move by Courser and Gamrat.
According to court records, Cotter instructed Allard and Graham to inform Gamrat's husband of the affair. 
Porn Addict Ben Graham And Keith Allard Put Cindy Gamrat's Life At Risk With Abusive Husband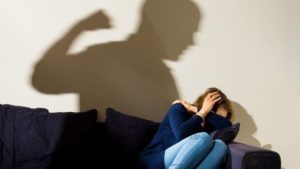 Court records also indicate Gamrat's husband, Joe, physically abused Cindy Gamrat on a regular basis even before she got elected in 2014. Court records also indicate that after taking office in 2015, Gamrat had pleaded with Allard and her staff not to speak to her husband out of fear for her safety and the safety of her children. 
Allard and Graham informed the Speaker of the House Kevin Cotter of Gamrat's plea. According to the text messages obtained by MFI-Miami, Cotter informed Allard and Graham to tell Joe Gamrat of the affair anyway. Allard and Graham then informed Joe Gamrat of his wife's affair with Todd Courser. They also supplied him with other incriminating information about his wife. 
As a result, Joe Gamrat allegedly physically assaulted Cindy Gamrat on three occasions after he learned of the affair.
Joe Gamrat also conducted a clandestine operation of surveillance and stalking of his wife. He wiretapped Cindy's campaign headquarters, bedroom, car, and purse. Joe Gamrat then tried to blackmail his wife and Courser.
Porn Addict Ben Graham And Keith Allard Leave Pornographic Drawings Around The Office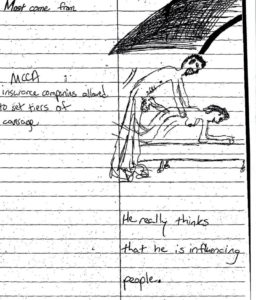 It appears porn addict Ben Graham had some sick sexual fascination with Cindy Gamrat and the size of Courser's male organ.
He would draw picture after picture of Courser and Gamrat performing various sex acts. Reports show that Graham drew so many pictures it rivaled the Kama Sutra. 
Graham and Allard would then leave Graham's drawings of Courser and Gamrat engaging in sexual congress around the office.
Graham's drawings became so frequent and were so offensive that female staffers and Courser complained to House Business Director Tim Bowlins.  
Bowlins who has final say on House member's staff refused to replace or fire Allard and Graham. Instead, he left them in the combined Courser/Gamrat office and removed the female staff who complained. 
Porn Addict Ben Graham's Porn Addiction Affected His Marriage And Family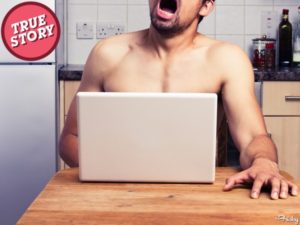 Ben Graham's obsession with sex and porn didn't just offend his co-workers.
It affected his marriage. Graham's porn addiction and chronic masturbating became so bad in 2015 that Graham's wife, Emily almost filed for divorce.
Court documents show Emily Graham complained that her husband's addiction became so bad that it began affecting her husband's hygiene.
Emily points out that Ben's porn addiction caused him to never change his underwear and to never brush his teeth.
In the below email conversation between Ben and Emily Graham, Emily lectures Ben that she shouldn't have to play mom to get him to change his underwear or brush his teeth.
[pdf-embedder url="https://mfi-miami.com/wp-content/uploads/2019/03/017-19-Ex-19-Porn-Addict-Ben-Graham.pdf" title="017-19 – Ex 19, Porn Addict (Ben Graham)"]
House Speaker Kevin Cotter Throws Allard And The Porn Addict Under The Bus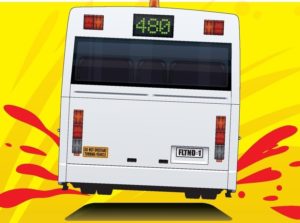 By September 2015, Kevin Cotter's Machiavellian scheme was complete. Courser resigned before he could be expelled by the GOP dominated House.
Gamrat decided to put her fate in the hands of God and allowed the legislature to vote on her political future. Her prayers for divine intervention never came and the legislature voted to expel her. As a result, she was escorted out of the capitol. 
Mission accomplished. It was now time for Allard and Graham to receive their reward. According to their later Whistleblower lawsuit, the Allard and Graham allege Kevin Cotter promised to make the two of them his Chiefs of Staff if they successfully destroyed Courser and Gamrat's career. 
However, Cotter's plan worked out too well. The Courser/Gamrat affair made international headlines and the two staffers received lots of media attention. Kevin Cotter now faced a serious political dilemma.
As a leader in the Michigan GOP, he couldn't reward two of his hatchet men to a coveted job for destroying the lives of two other Republicans. It wouldn't look good if he ever ran for higher office. So, he had House Business Director Tim Bowlins fire Allard and Graham claiming they went rogue. 
Allard And The Porn Addict Strike Back! 
Allard and Graham fought back after Cotter threw them under the bus. They sued the State of Michigan and Cotter. Kevin Cotter initially laughed off the lawsuit until he learned Allard and Graham kept all 800 text messages and recorded phone calls between them, Cotter and Cotter's then Chiefs of Staff, Norm Saari and Brock Swartzle. 
Now, Cotter faced a bigger problem. Swartzle was in the process of being vetted by Governor Snyder to be appointed to the Michigan 4th District Court of Appeals. Norm Saari was being vetted for an appointment to the coveted Michigan Public Services Commission.
It now appears Kevin Cotter wasn't the Machiavellian genius he thought he was. So what did he do next? He pulled a Trump.
Cotter paid off Allard and Graham to the tune of $515,000 using public funds. He also agreed to have the state of Michigan pay any and all future legal expenses for Allard and Graham relating to the Courser/Graham affair. The settlement agreement spells out all the details. You can read it read below.
[pdf-embedder url="https://mfi-miami.com/wp-content/uploads/2019/03/Settlement-Agreement.pdf" title="Settlement Agreement"]