An Oregon Landlord Claims The Brother of Meghan Markle Is a Freeloader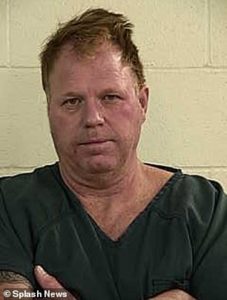 The brother of Meghan Markle is being evicted from his home for non-payment of rent.
Thomas Markle and his fiancée Darlene Blount are accused of falling three months behind on rent on the bungalow in Grants Pass, Oregon.
The market rate for the property is around $1,200 a month. Markle allegedly owes $4,500 in late rent, fees, and court costs.
Exasperated landlord Paul Walter also said during court that Markle kept giving him empty promises about bringing the balance current.
Walter also said that he had never gone through this with other tenants. 
Markle and Blount must leave the $287,000 bungalow by the end of the day on April 5th as a result of a court-approved settlement.
Walter also said Markle owed him $4,500 for the rent in January, February, and March.
Walter told the Daily Mail:
Thomas Markle is a freeloader and doesn't pay his rent. He's always been late and it was always a week late or a day late. I shouldn't have rented to him in the first place. Markle has signed the agreement to vacate by the 5th of April and I hope he does. If not we will get the sheriff to evict him.
The episode is also the latest brush with the courts for Markle and Blount. They have also both been arrested for assaulting each other. It seems as if they have a tempestuous relationship.
Thomas Markle is the half-brother of Meghan Markle, the Duchess of Sussex. Thomas and Meghan share the same father, Thomas Markle Sr, 73.
He and Blount have been living in their dream property for around a year after moving there from a cabin in the woods. 
Markle makes his living as a glazier.