Former USC Basketball Coach Faces 5 Years Behind Bars After Pleading Guilty To Bribery In Manhattan Federal Court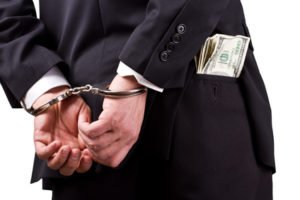 Former USC Basketball Coach Anthony Bland pled guilty in Manhattan federal court last week. Bland allegedly took cash bribes from athlete advisers. The bribes were in exchange for using his influence over USC college basketball players. He used his influence to retain the services of the advisers paying the bribes. 
The former USC Basketball Coach pled guilty before U.S. District Judge Edgardo Ramos.  Financial Planner Munish Sood previously pled guilty and signed a cooperation agreement with the Government.
Manhattan U.S. Attorney Geoffrey S. Berman said:  
Tony Bland abused his position as a mentor and coach to student-athletes and aspiring professionals.  He treated his players not as young men to counsel and guide, but as opportunities to enrich himself.
Former USC Basketball Coach Caught Red-Handed
The former USC basketball coach agreed to accept a cash bribe in connection with agreeing to exert his influence over student-athletes on University of Southern California's men's basketball team to retain the services of the bribe-payers. Bland's scheme also included if the players made it into the NBA. Bland's co-defendants with Bland's knowledge and approval also funneled additional money to USC student-athletes and their families. 
Bland's co-defendants paid and/or facilitated the payment of a cash bribe to Bland from July 2017 through September 2017 in exchange for Bland's agreement to exert his influence over certain student-athletes. They also wanted the student-athletes to retain their business management and/or financial advisory services once those players entered the NBA.
Bland told Christian Dawkins and Munish Sood, during a recorded meeting:
I definitely can get the players. . . .  And I can definitely mold the players and put them in the lap of you guys.
Dawkins and Sood paid or facilitated the payment of an additional $9,000 directly to the families of two student-athletes at the university.
Former USC Basketball Coach Tony Bland Pleads Guilty
The former coach pled guilty to one count of conspiracy to commit bribery. Bland also agreed to forfeit $4,100 as part of his plea deal.  The charge carries a maximum term of five years in prison. 
The indictment against Christian Dawkins, Merl Code, Emmanuel Richardson, and Lamont Evans are merely accusations, and Dawkins, Code, Richardson, and Evans are presumed innocent unless and until proven guilty.  Trial is scheduled to commence against the other defendants on April 22, 2019.
Code and Dawkins are scheduled to be sentenced on March 5, 2019, in United States v. Gatto, No. 17 Cr. 686 (LAK) based on their conviction for participating in a separate wire fraud scheme to make payments to the families of men's basketball student-athletes in connection with their decisions to matriculate in Adidas-sponsored Division I schools.