United Van Lines Survey Says New Jersey Had The Most Outbound Truck Rentals In 2018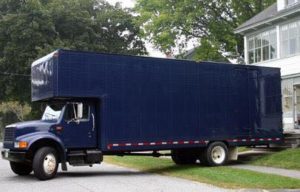 United Van Lines says more people moved out of New Jersey than any other state last year. New York came in fourth behind Connecticut and Illinois at the dismay of Know-It-All New Yorkers in the Hudson Valley.
New Yorkers like to brag that they're number one in this category. Why? Who knows. These are also the same people who went bat shit crazy over Andrew Cuomo wanting to name the new Tappan Zee Bridge after his father, the late Governor Mario Cuomo.
New Jersey topped the list of the "most moved from" states last year. This was followed by Illinois, United Van Lines National Movers Study found.
Connecticut and New York ranked third and fourth on the list, respectively.
United Van Lines said in a statement:
The northeast region continues to see more residents leaving than moving in. 57 percent of all moves within the northeast U.S. being OUTBOUND moves.
The company's study found that 66.8% of New Jersey moves were outbound moves made by residents leaving the state. That outbound percentage stood at 61.5% in New York and 62% in Connecticut.
By contrast, Vermont was the only northeast state that made the most moved to list. Vermont also topped the list with 72.6 percent of its movers making inbound migrations.
Massachusetts was also the only other eastern seaboard state that made the top ten. The rest were from the midwest. Kansas, Ohio, Iowa, and Michigan.
United Van Lines also said people were moving west and south. Oregon and Idaho topped the list of inbound states. Nevada, Arizona, North and South Carolina followed with Washington, South Dakota rounded out the top ten.
United Van Lines has tracked moving patterns since 1977, it said.