MFI-Miami Is Closing March 1st And We Want To Go Out With A Bang! We're Offering Our Investigations For $450.00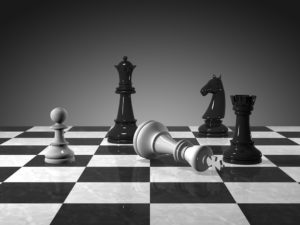 All good things must come to an and MFI-Miami is no exception! We will not be accepting any new foreclosure clients after March 1, 2019. However, we want to go out with a bang. We want to help as many people as we can before we shut the doors forever.
So MFI-Miami is offering our famous mortgage fraud investigations for $450.00. This is 1/3 of our regular price. If you're in foreclosure or you think your lender screwed you, now is the time to act. 
MFI-Miami has sent shivers up the backside of Wall Street executives for 11 years. They know who we are and we know who they are. So when they know we are involved in your foreclosure or we are looking at your file, they take you seriously. Why? Because they know we are one of the top mortgage and foreclosure experts in the US and we don't play games or by their rules. Also, we have an unparalleled record of kicking their collective asses. 
MFI-Miami Has Had Unparalleled Success Taking On Wall Street Banks
When I started MFI-Miami in the summer of 2008 from my apartment in Boynton Beach, FL, I never dreamt the success it would become.
My team reclaimed nearly $750 million dollars in dismissed mortgages and principal write-downs for our homeowner clients and stood toe-to-toe with the Wall Street banks.
We have helped a dying single mom with cancer save her home and successfully took on JPMorgan Chase to save the home of a retired Green Beret. We also helped two 9/11 first responders stay in their homes.
Most importantly, several MFI-Miami cases set legal precedence and we saved thousands of families from losing their homes.
In the meantime, We are having a Crazy Eddie style blowout sale by reducing prices to $450.00. So call today, 888-737-6344.
Check out more of our success stories: