New York Foreclosure Mill Rosicki, Rosicki & Associates Admits To Defrauding Taxpayers Out Of $6.1 Million
A major New York foreclosure mill admitted to defrauding Fannie Mae and the VA out of millions of dollars. Rosicki, Rosicki & Associates admitted to using affiliated companies to systematically overcharge Fannie Mae and the Department of Veterans Affairs.
The USAO for the Southern District of New York reached a settlement with Rosicki, Rosicki & Associates yesterday. The law firm admitted to using its wholly owned affiliates, Enterprise Process Service and Paramount Land to overcharge Fannie Mae and the VA for foreclosure and eviction-related expenses.
The Department of Justice filed a lawsuit against the law firm in March.
The complaint states the law firm appeared to only use its affiliated companies to serve process and perform title searches that were required to complete foreclosures on loans owned by Fannie Mae.
However, the firm used third-party vendors to perform the majority of the work in question. Rosicki then applied markups to the services performed and billed Fannie Mae for the work.
The submission of those "fraudulently inflated expenses" caused Fannie Mae to pay out millions of dollars in falsely inflated foreclosure expenses. 
New York Foreclosure Mill Settles False Claims Act Lawsuit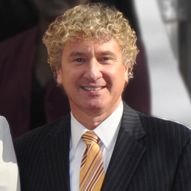 The firm admitted to the conduct as part of a $6.1 million settlement with the U.S. Attorney's Office.
According to the settlement, Rosicki and his companies admitted to adding additional charges to the costs charged by independent contractors and otherwise took actions that increased costs and expenses.
The settlement also resolves identical misconduct with eviction-related expenses that were submitted to and paid for by the VA.
Rosicki, Enterprise, and Paramount must pay $4.6 million to the United States.
This lawsuit began as a lawsuit filed by a whistleblower under the False Claims Act. In a separate settlement agreement, Rosicki, Enterprise, and Paramount also agreed to pay the U.S. an additional $1,518,000 to resolve separate False Claims Act claims pursued by the whistleblower.
The total payout for Rosicki and the associated companies will end up being more than $6.1 million.
The settlement also requires Rosicki and their companies to implement a compliance program with regular reporting over the next five years. The firm must also disclose the nature of its affiliation with Enterprise and Paramount on its website.
Manhattan U.S. Attorney Geoffrey Berman said:
Lawyers are not above the law. For years, the Rosicki firm submitted bills to Fannie Mae and the VA that contained inflated and unnecessary charges. This Office will continue to hold accountable those who seek to achieve profits by fraudulent conduct.
Also, check out:
Rosicki, Rosicki & Associates Accused Of Scamming Fannie Mae