SMBD Enthusiast Scammed By Fellow Kinkster She Met On The FetLife Social Network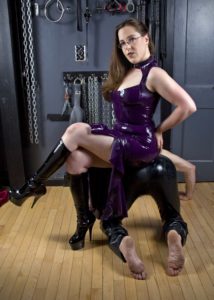 A Michigan SMBD Enthusiast using a fetish app FetLife reported being scammed out of $7000 on November 10th. She reported the theft to the police in Taylor, Michigan. Taylor is 15 minutes south of Detroit.
FetLife is a social media app for1 the SMBD community.
FetLife describes itself as the ultimate place to meet new kinksters in your area. It claims to be, "like Facebook but run by kinksters like you and me." 
FetLife members share fetish fantasies via chat and photos. The site also encourages members to meet up.
The Michigan SMBD Enthusiast was using the app when she gave an unknown person the login information for her Chase bank account.
The scammer promised to deposit money in her account in return for kinky photos. The woman deleted the app when the funds never materialized.
On November 8th the woman attempted to complete a transaction using Chase bank's phone app.
She noticed a negative balance when the transaction would not go through.
She claims her last known balance was approximately $400. Her balance November 8th was -$7000.
The woman believes the person from the app used her login information.
The woman deleted the app. As was all the correspondence between the scammer and victim.
She told the Taylor Police Department that she wants to prosecute the scammer if he is caught.