Detroit Foreclosure Mill Trott Law Accused Of Pocketing Money Meant For Wells Fargo And MBS Bond Holders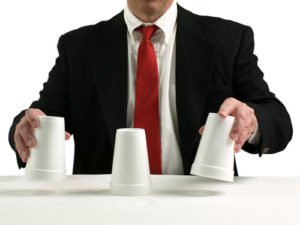 There is a clandestine shell game going on in Michigan between the mortgage servicers and Detroit Foreclosure Mill Trott Law. Congressman David Trott and his former law firm are masterminding this multi-million dollar shell game. Michigan homeowners are victims and Michigan judges are the unwilling patsies. 
This secret orgy of greed has been going on right under the eyes of Michigan Attorney General Bill Schuette since 2010. Yet, Schuette has refused to do anything about it. Why? Two reasons. Trott's wife works for Bill Schuette in the Michigan Attorney General's office. Secondly, David Trott is one of Bill Schuette's biggest campaign donors.
A foreclosure case in West Michigan is lifting the lid on the cancer of greed has become embedded in the bones of Trott Law. 
Foreclosure Mill Trott Law Exploits Judge Susan Jonas' Incompetency
The Molotky case started out when Wells Fargo misplaced Gretchen Molotky's payments and force-placing insurance on her home. Wells Fargo lawyers openly admitted there was a $30,000 overage in the escrow account when Wells Fargo initiated the foreclosure.
58th District Court Judge Susan Jonas refused to rescind Molotky's foreclosure even with Trott Law admitting Wells Fargo screwed up. Judge Jonas also allowed Wells Fargo to keep the $30,000 that Gretchen Molotky overpaid into her escrow account. 
In addition, Jonas ordered Molotky to begin making monthly escrow payments to the court in the amount of $2,200 a month in 2013. The payments were to be applied to Molotky's mortgage balance.  However, this has yet to happen.
This is double of the $1056.00 her mortgage payment was at the time of the foreclosure. Former Trott lawyer Kevin Hammons based this payment on the original payment on the mortgage. However, Molotky's interest rate and payment dropped in early 2009 because of the financial crisis. Her loan was based on the LIBOR Index. As a result of the financial crisis, Molotky's payment dropped from $2200.00 a month to $1056 a month due to the LIBOR crashing. 
On a side note, Kevin Hammons was terminated from Trott Law after MFI-Miami discovered he spent 19 years trying to weasel out of paying his $7500 government student loan. We also exposed his gross habit of using the courtroom as his personal bathroom.
Jonas Oversteps Her Authority And Hands Foreclosure Mill Trott Law $101,000 Of Molotky's Money
Beginning in 2015, Jonas granted Trott Law's motion to release Molotky's court escrow payments totaling $101,000 to Trott Law on behalf of the alleged note holder, US Bank NA as Trustee for Citigroup Mortgage Loan Trust 2006WFHE2.
The 58th District Court wrote three different checks. The court issued the first disbursement check in the amount of $32,905.00 on 8/14/2015. The court issued the second check for $42,181.00 on 10/6/2016 and a third check in the amount of $26,388.00 on 12/7/2017. 
However, there is a serious legal issue with Jonas disbursing these checks to Trott Law. Judge Jonas overstepped her authority as a District Court Judge under the Michigan Constitution.
Michigan legal experts say District court judges have limited jurisdiction under the Michigan Consitution when it comes to disbursing mortgage payment disbursements. Under the Michigan Constitution, only a Circuit Court judge has the authority to do so. 
Since 2016, Molotky's attorneys have requested a complete accounting of the Molotky's escrow account with the court. The 58th District Court Clerk refuses to supply a copy of the front and back copies of the checks. Court Clerk Cindy Driver has only supplied a spreadsheet.
The 58th District Court also made the checks out to the wrong entity. The court clerk made the check payable to US Bank, not Wells Fargo or to the MBS Trust that holds the note.
US Bank is only acting as a Trustee for the Trust. They have no power and they cannot accept payments for individual mortgage accounts. The mortgage servicer handles all aspects of the servicing of the loan. In this case, that would be Wells Fargo. Yet, that didn't stop Trott Law from figuring out a way to cash the checks and pocket the money.
Foreclosure Mill Trott Law Pockets Wells Fargo's Money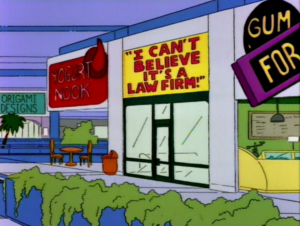 Trott Lawyer Richard Welke who inherited the file from Kevin Hammons claims Trott Law cashed the checks from the court. Yet, Wells Fargo claims they never received the $101,000. 
In addition, MFI-Miami obtained internal Wells Fargo documents that show Trott Law received two large payments from Molotky during her redemption period. Molotky gave Trott Law two checks in the amount of $49,679.28 on 4/22/2011 and $32,814.32 on 5/23/2011.
These checks were for the sole purpose of reinstating the mortgage. According to Wells Fargo documents, these funds were never applied to Molotky's mortgage.
Wells Fargo and the MBS Trust are not entitled to the money according to Welke in transcripts and depositions from the case file.
Welke claims that Trott is the servicer of the loan and owner of the property, not Wells Fargo or the MBS Trust. 
Trott Law is trying to convince people Molotky's house is now a post-foreclosure REO owned by Trott Law's REO division. However, this is simply not true.
US Bank Statements Contradict Foreclosure Mill Trott Law 
MFI-Miami spoke to US Bank on Friday and we were told the mortgage note is still held by Citigroup Mortgage Loan Trust 2006WFHE2. US Bank also claims that Wells Fargo is the still the servicer of record. 
Ottawa County Register of Deeds public records also contradicts Welke's claims. There is no deed transferring this property from Citigroup Mortgage Loan Trust 2006WFHE2 to any REO entity owned or operated by a Trott Law owned entity. 
Either Welke is trying to deceive the court and Molotky's lawyers or he grotesquely misinformed. My money says he trying to pull a Slick Willy move. 
Welke also claims the $101,000 is rent Molotky paid to reside in the property. This is also not true.
Court transcripts from the October 2013 hearing that set the escrow payments clearly say that the money is to be applied to the mortgage balance if or when a settlement is reached. 
Why Foreclosure Mill Trott Law Is Hellbent On Taking Molotky's House
Molotky has made countless attempts to settle this case and pay off the mortgage. Yet, Trott Law has rejected them all. 
So why is Trott Law hellbent on taking this house? Money. Gretchen Molotky's house has equity and lots of it. Richard Welke and Trott Law have crunched the numbers. They see the profit potential to take possession and sell the property as a post-foreclosure REO. They also need to re-coup their litigation expenses from this file.
In addition, there also appears to be an issue of machismo at play here. According to an MFI-Miami contact at Trott Law:
Richard Welke has this warped obsession with the Molotky case. He repeatedly says, "There is no way I will negotiate with that Molotky cunt even if she offers me one million dollars. I'm kicking her out of that fucking house!"
I hate working with that man. He has serious anger issues toward women. It's no wonder his kids haven't spoken to him in 25 years. 
It is not commonly known but foreclosure mills like Trott Law only get $7500 to foreclose and evict someone from their home. Foreclosure Mill Trott Law and other foreclosure mills make the lion's share of their money selling the property as a post-foreclosure REO property.
Welke's handling of the Molotky case at Trott Law has cost Trott Law an estimated $75,000 in litigation costs after nearly 8 years of litigation. Welke is now under immense pressure from his bosses to recoup the $67,000 in losses he and his former junior associate Kevin Hammons have cost them in their machismo adventure. 
In another bizarre twist, the Molotky case file went missing at Trott Law after Kevin Hammons' unceremonious departure last year. Welke was forced to reconstruct the file.
Also, see:
Judge Susan Jonas Checks Out Polynesian Beefcake
Did A Trott Law Lawyer Try To Screw The U.S. Government?
Trott Law Attorney Busted Dressing And Sleeping In Court
Trott Lawyer Kevin Hammons Bolts From Courtroom Faster Than OJ Simpson In A Hertz Commercial