FHFA Director Mel Watt Denies Swooning Woman With Sexy Ankle Talk And Guacamole
The woman accusing FHFA Director Mel Watt of sexual harassment has told to her gripping story to Congress.
Simone Grimes told lawmakers that Watt made dozens of sexual advances toward her. She also accused Watt of withholding a promised pay raise over her refusal of his advances.
Simone Grimes also told the House Financial Services Committee that the FHFA's Office of Inspector General responded to her claims with "hostility, intimidation, bullying, laden with gossip and public shaming."
Grimes alleged that FHFA Director Watt has routinely sexually harassed her since September 2015. She said Watt would make comments about her appearance and his attraction to her.
FHFA Director Mel Watt Tried To Swoon Grimes With Free Tacos And Guacamole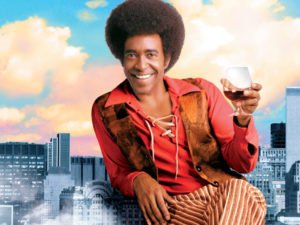 As a result of the harassment, Grimes filed a sexual harassment complaint against Watt in May. She told of a 2016 encounter at a Mexican restaurant in DC.
Watt arranged for the two to meet outside the office in 2016 because of perceptions. The FHFA Director allegedly began hitting on the woman on the drive from the FHFA to the Rosa Mexicano restaurant:
Well, you probably want to know what I wanted to talk to you about. I mentioned to you there is an attraction here that I think needs to be explored. In my experience, there are four types of attraction: emotional, spiritual, sexual or of friendship. So, the exercise here is to find out which one exists here.
Grimes tried to shut down the conversation:
If I gave you that impression in any way, that was not intentional. My impression was that you wanted to discuss the work-related items. But, if that's not the case, then I think I should take you back to FHFA. Because I don't want any confusion here.
The woman's rejection didn't deter Watt. He asked the employee about a tattoo on her ankle and suggested kissing it. She then shot him down again:
Is that what we're here to talk about? Because I already told you I don't want to have conversations like that with you.
In a third conversation dated Nov. 11, 2016, Watt asked the woman why she had, "rejected my advances."
When she told him she was in a relationship, Watt said:
I love my wife too. Having an attraction for someone else doesn't have to mean you don't love them.
Congressional Committee Members Laugh At FHFA Director Mel Watt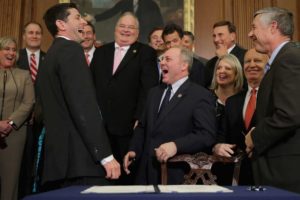 FHFA Director  Mel Watt forcefully defended himself from sexual harassment allegations in front of the committee. He suggested that his accuser had manipulated their encounters in a systematic effort to build a lawsuit. He claimed she misconstrued his efforts to advise and mentor her.
Watt also told the House Financial Services Committee that he is a "big supporter" of the #MeToo movement.
Both Committee Chairman Jeb Hensarling (R-Texas) and Ranking Member Maxine Waters (D-Calif.) spoke in unusually personal terms. They both reflected on the extraordinary cultural moment featuring women alleging sexual misconduct by powerful men.
Committee Chairman Jeb Hensarling (R-Texas) stated:
I am the father of two teenagers. … It is horrific to me to think that one day, when my daughter enters the workforce, that she might be harassed, that she might be discriminated against.
FHFA Director Mel Watt also tried to defend himself by claiming the recordings made by Grimes of their encounters were manipulated. Grimes' attorney disputed the suggestion.
Congressman Dave Trott (R-Mich.) quoted one of the transcripts back to Watt. He quoted Watt telling Grimes he wanted to explore their attraction and that "there are four types of attraction: emotional, spiritual, sexual or of friendship."
Watt did not dispute its accuracy and responded by saying:
I absolutely think that if you're going to mentor somebody you've got to know what they are thinking.
Trott responded by noting he's had "a lot of mentees and no one ever talked about attraction.
Well, then you haven't mentored them and figured out if they are giving the wrong vibrations. You are not clear with them what the expectations are.
Rep. Barry Loudermilk (R-Ga.) scoffed at Watt and called his response:
Probably the most ridiculous thing I have ever heard in Congress!