Blowhard Bill Schuette Whines About Blight But Ignored Complaints From Thousands Of Victims Of Foreclosure Abuse Committed By His Contributors Who Caused The Blight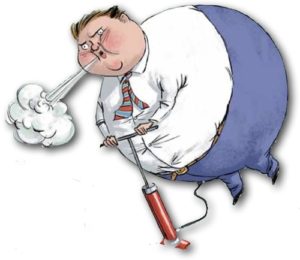 Michigan Gubernatorial candidate Blowhard Bill Schuette is a brilliant guy when it comes to exploiting the work of others for his political gain. Schuette has made it the cornerstone of his 38 years as a career politician.
Schuette thought he had the perfect October surprise to exploit in order to resurrect his dying gubernatorial campaign. 
Blowhard Bill Schuette decided it would be a great idea to attack his Democratic opponent Gretchen Whitmer's running mate Garlin Gilchrist for a blighted duplex he owns in Detroit.
He posted a video on social media calling on Gilchrist to step down as a candidate. Except, it backfired. Consequently, people called Schuette out for his hypocrisy and for his handling of the Flint Water Crisis. However, his critics left out how his major campaign contributors David Trott and Linda Orlans are far more responsible for Detroit's blight than Garlin Gilchrist.  
Blowhard Bill Schuette Exploits Garlin Gilchrist's Big Dream That Turned Into A Nightmare For His Neighbors
Gilchrist bought the long-abandoned property from the Detroit Land Bank for $13,500 in 2016. The property appears to have been in the hands of absentee owners going back to the Archer administration in the 1990s.
One caveat of the deal is that the owner must hold the property for three years or turn over a piece of the profit to the city. Another caveat is that buyers like Gilchrist must rehabilitate the property within six months. If not, the city can take it back and neither has happened.
Veteran report Charlie LeDuff explains it this way in Deadline Detroit:
Gilchrist is an absentee owner of a blighted duplex at 253 Marston. The rotting building hulks next to another occupied duplex. Mattresses molder in the Deuce's backyard. The sewage trench in the back is a yawning gape. It has no back door. Some windows are boarded up. Bricks and plywood litter the front yard. The grass is unmowed. The walls inside are stripped to the studs.
Gilchrist let his political ambitions get in the way of making a profit. He also bit off more than he could chew by buying the property. As a result, the property sat dilapidated. Neighbors have look at this eyesore every day and that Gilchrist is an absentee owner. 
Neighbor Tommy McCray posted a video on Youtube calling on Gilchrist to fix the "Damn house!"
Neighbor Tommy McCray also told LeDuff:
He's holding, waiting for the price to go up. He got power. The rest of us get tickets for having our trash cans out too long. The city takes your property if you don't fix it up. Not him. They wouldn't let something like that go on in Farmington.
Blowhard Bill Schuette Tries To Exploit LeDuff Article
Blowhard Bill Schuette and his gubernatorial campaign are in serious trouble. He has been trailing his Democratic opponent by double digits for the past six months. Schuette is desperate for votes. As a result, Schuette to walk into a Detroit neighborhood for the first time in 38 years to pander to black folks. He posted this video on social media:
Blowhard Bill Schuette Leaves Out Turning A Blind Eye To His Deep Pocketed Contributors Creating Blight Throughout Michigan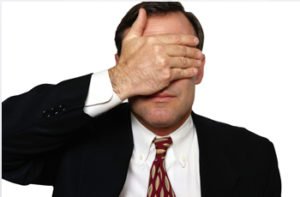 Blowhard Bill Schuette likes to use the slogan, Schuette On Duty as a campaign slogan. However, Schuette has been AWOL when it comes to the thousands of illegal foreclosures that caused the majority of blight across Michigan. The reason is money.
Two of Schuette's biggest campaign fundraisers for his 2010 campaign for Attorney General were foreclosure mill operators David Trott and Linda Orlans. Orlans and Trott raised nearly $250,000 Bill Schuette's campaign for Attorney General. They also raised the same amount for Ruth Johnson's campaign for Secretary of State.
Orlans and Trott's law firm routinely prepared affidavits and mortgage assignments containing fraudulent signatures called Robo-signers. They also included forged notary signatures with the Register of Deeds offices across the state.
Orlans Associates is also the home to infamous robo-signer, Marshall Isaacs. Isaac's signatures have more variations than there are sexual positions in the Kama Sutra.  His fraudulent signature has been found in Register of Deeds offices in at least four states. Linda Orlans used her connection with the Koch Brothers' Americans For Prosperity to funnel money into the Michigan GOP. She soon built a reputation as a Wannabe Eva Peron of Michigan.
David Trott's former firm, Trott & Trott (now Trott Law) also has his share of robo-signers like Ellen Coon and Marcy Ford. Ford and others are willing participants in the financial terrorism that has destroyed Michigan's housing market.
As Michigan Attorney General Bill Schutte has been bombarded with requests to investigate both Orlans Associates and Trott & Trott by attorneys, politicians, housing advocates, and homeowners. Schuette responded by putting Trott's wife on the state's payroll. 
Blowhard Bill Schuette Is All Talk No Action!
Bill Schuette was pretty excited about the National Mortgage Settlement in 2012. The federal government and the several other state attorneys general did the all the legwork on. Yet, Schuette took credit and received lots of kudos from the GOP dominated Michigan Legislature.
Schuette was one of the last of the state Attorneys General to bring charges against LPS's now defunct DocX subsidiary and it's founder Lorraine Brown. He brought charges against Brown three days before Brown's indictment by the feds was handed down.
You would have thought Bill Schuette just got a visit from the late Ed McMahon and the American Family Sweepstakes Prize Patrol when he got word Michigan was receiving $2.5 million from the settlement. He was beaming in front of cameras pretending his staff worked long and hard on the investigation. In all his excitement about the settlement, Schuette proclaimed:
Shortcuts like robo-signing are just one example of the damage caused by the mortgage foreclosure crisis. Our investigation into questionable mortgage practices remains ongoing, and we will bring to justice every lawbreaker we find.
The only problem was that Schuette was only acting for the camera. Schuette did nothing. Therefore, nothing ever happened. Trott and Orlans reaped millions of dollars from illegal foreclosures.
Also, check out:
Michigan Attorney General Has $40 Million Stashed In Offshore Tax Haven
Bill Schuette Needs To Bust Contributors Over Fraud Issues
Michigan AG Bill Schuette's Shell Game With Mortgage Fraud Enforcement