Did Top Miami Real Estate Agents, "The Jills" Manipulate The Real Estate MLS System To Boost Their Prestige?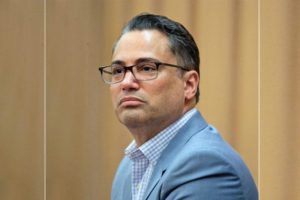 Kevin Tomlinson was living the high life in Miami Beach three years ago. Then one day he discovered two of his competitors were allegedly manipulating the real estate MLS system. He claimed they were hiding their listings on the real estate MLS system that weren't selling.
Tomlinson confronted Jill Eber and Jill Hertzberg, known as the "The Jills" in Miami real estate circles. He then tried to extort $800,000 from them.
Tomlinson allegedly told the women that he had discovered they were manipulating the real estate MLS system. Real estate brokers use the MLS system to list properties. He informed them that he filed a confidential complaint with the Miami Association of Realtors. He threatened to go public with the complaint unless the Jills who work for Coldwell Banker paid up.
The Jills went to police. Tomlinson was convicted of extortion in June. Judge Milton Hirsch of the Eleventh Judicial Circuit Court sentenced Tomlinson to 17 years of probation. The court also banned Tomlinson from working in real estate.
Tomlinson Discovers Competitors Manipulating The Real Estate MLS System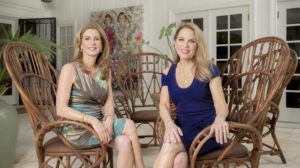 Tomlinson filed a complaint with the Miami Association of Realtors in April of 2015. He detailed 51 listings that Jills allegedly manipulated a total of 552 times between 2011 and 2015. Tomlinson said the combined values of those properties totaled more than $372 million. He also alleged the Jills erased nearly 23,740 days on market from those listings.
The properties in question were owned or sold to celebrities like Tommy Hilfiger, Claudia Potamkin (the ex-wife of auto magnate Alan Potamkin), Christina Getty and Fred Hochberg, a businessman and member of President Obama's administration, and Chicken Kitchen founder Christian de Berdouare — to name a few.
The Jills went to the police and eventually recorded conversations with Tomlinson. In the recorded conversations he demanded hundreds of thousands of dollars to keep quiet.
I'd rather this be a blip on your career that no one needs to know about … I don't want anything to get to the Wall Street Journal.
In August 2015, Tomlinson was charged with two felony counts of extortion and resisting arrest. He pleaded not guilty.
He was convicted following a weeklong trial this past June. Tomlinson intends to appeal the verdict and says he is preparing to file a lawsuit against the Miami Association of Realtors.
The "Jills" Blame An Employee For Manipulating The Real Estate MLS System
During Tomlinson's trial, Eber testified that she and Hertzberg took full responsibility for what their employee, Juan Carlos Otoya, was doing with the properties. However, they claim that they weren't aware of it at the time. Both Eber and Hertzberg said they themselves have not used the MLS in at least 20 years.
However, their statements to the court contradict the statement their spokesman told the Miami Herald in 2015. In a written statement, a spokesman stated the Jills had entered incorrect information into the property database but that it had been "absolutely unintentional.
It had nothing to do with properties for sale; it only concerned off-market, expired listings. When they became the victims of a blackmail attempt, they did the right thing. They immediately called the authorities. When good people make an honest mistake, they do the right thing. Others choose extortion.