Champion Porsche VP Disappears After Pocketing $2.5 Million In Deposits From Wealthy Car Buyers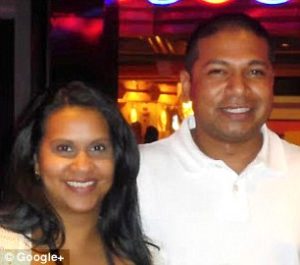 The largest Porsche dealership in North America is facing a serious problem. Champion Porsche's vice president of marketing, Shiraaz Sookrali has vanished without a trace. This would be a missing person case of a missing person except for one thing. Sookrali took $2.5 million in deposits from wealthy clients with him. These unsuspecting wealthy clients entrusted Sookralli to get them ultra-elite 911 GT3s and 911 GT3 RSs.
Sookrali allegedly created multiple shell companies including "Champion Autosport" and "Rampage Motors"
He made fake documents to trick deep-pocketed customers into thinking that they were placing orders for a real car. His longevity and position at the Fort Lauderdale dealership gave Sookrali a good reputation to persuade these customers into making large deposits. 
The deposits went straight to a Bank of America account in Autosport's name. Sookrali then transferred funds over to a personal account handled by him and his wife's personal accounts. Consequently, Sookralis then emptied the account and disappeared.
Champion General Manager Tony Sciple told the Daily Mail:
Sookrali admitted to 24 transactions in his scheme to defraud the dealership and its consumers. The total amount of funds Sookrali admitted to receiving is $2,560,198.
Sciple claims he received an email from Sookrali confessing to stealing the money.
Campion lawyer, Roy Diaz told Jalopnik the opposite:
We have not heard from him since we attempted to serve him and his wife at his residence.
Did Champion Porsche Know About Sookrali's Scam?
Many find it hard to believe that Champion Porsche was completely unaware of Sookrali's scam. They point to a lawsuit filed against both of them earlier this year.
M & L Luxury Cars sued Sookralli and Champion after it made a deal with the dealership in 2016 to purchase two $500,000 Porsche 911Rs.
M & L purchased one of the cars directly through Champion. It purchased the other car from Sookrali's Rampage Motors.
Champion Porsche never delivered the first car. Champion finally agreed to repay $150,000 of the $350,000 deposit immediately and pay the rest over time.
M & L has yet to receive the rest of the payments from Champion according to the lawsuit.
M & L also claims that a $560,200 white 911R was significantly marked up above the suggested retail price of $350,000.
Sookralli agreed to repay some of the costs. However, all his checks to M & L bounced. The companies eventually settled and agreed to keep working together.
Champion Porsche Knew About Sookrali's Money Problems
If you are in sales long enough you learn that top salespeople are poor money managers. They usually blow their commission checks on crap and toys to razzle and dazzle bar sluts. Then hustle to get another big commission check and repeat the cycle monthly until they burn themselves out on drugs or die from a stroke.
Sookrali was no different and Champion Porsche was well aware of it. Sookrali had other personal money issues and Champion knew about it.
American Express had a $176,000 judgment against him. The Broward County judge in the case ordered that Champion garnish 25% of his wages to pay off the credit card debt.
Sookrali was also struggling to pay child support for his 10 children, according to The Drive.
Champion Porsche obviously didn't care because the more Sookrali hustled, the more money the dealership made.
It remains unknown if the 24 buyers will ever get their deposits back. The Broward County Sheriff's Office is also investigating.