Real Estate Broker Sentenced to Prison for Role in Defrauding Banks in $3.5 Million Mortgage Shotgunning Scheme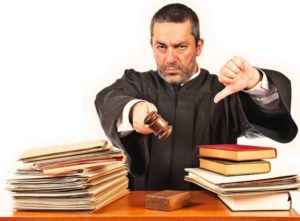 New York real estate broker Michael Arroyo and a Bergen County homeowner Rafael Popoteur are going to prison. The court sentenced the pair for their respective roles in a $3.5 million mortgage shotgunning scheme.
Arroyo and Popoteur used false information and simultaneous loan applications at multiple banks to obtain HELOC loans. This type of bank fraud is referred to as "mortgage shotgunning."
The court sentenced Arroyo to 21 months in prison. He previously pleaded guilty to bank fraud in Newark federal court.
The court sentenced Rafael Popoteur to three years of supervised release. The order also includes one year of house arrest. He previously pleaded guilty to conspiracy to commit bank fraud.
Arroyo And Popoteur Take The Mortgage Shotgunning Too Far
According to documents filed in the case and statements made in court:
For nearly 2 years, Arroyo and Popoteur conspired to fraudulently obtain multiple HELOCs on residential properties. In 2013, Arroyo transferred ownership of a Bronx property to an individual living at the property and his family friend.
Arroyo applied for two HELOC loans in the family friend's name from two banks using the Bronx property as collateral. They hid from the lenders that the property was either already subject to senior liens and was offered as collateral for other HELOC loans
The applications also falsely inflated the family friend's income without his knowledge. In addition, the equity in the property was far less than the amount of the HELOC loans that Arroyo applied for.
The lenders approved the loans in excess of $500,000 in the family friend's name. The family friend defaulted on the two HELOC loans.
What Was Rafael Popoteur's Role In The Mortgage Shotgunning Scheme?
Rafael Popoteur was a client of Arroyo and another broker. From 2012 through January 2014, Popoteur conspired to fraudulently obtain multiple HELOCs on a residential property in New Jersey.
Popoteur executed a quitclaim deed from a real estate broker to transfer ownership of a New Jersey property to Popoteur to get the banks to extend lines of credit they would not have otherwise approved.
Popoteur and the brokers then applied for three different HELOCs from multiple banks using the property as collateral.
The victim banks eventually issued loans to Popoteur in excess of $495,000.  After the victim banks funded the HELOCs and deposited money into Popoteur's bank accounts, Popoteur disbursed portions of it to the real estate brokers and others. In 2014, Popoteur defaulted on all three HELOC loans.
The overall scheme resulted in $3.5 million in losses to the victim banks.
In addition to the prison term, Judge Vazquez sentenced Arroyo five years of supervised release.