Miami Escort Service Owner Sentenced to Prison for Filing A False Tax Return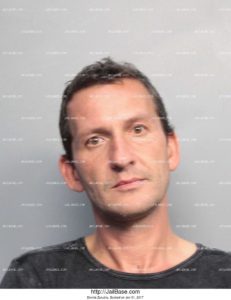 Miami escort service owner Dennis Zarudny is going to federal prison. 
Zarudny was indicted in December of 2017 and pleaded guilty to tax evasion in April. As a result, a Miami federal judge ordered the Miami pimp to serve 24 months in prison. 
The indictment alleged that from 2011 through 2014 Zarudny filed fraudulent corporate and personal income tax returns. Zarudny underreported his business gross receipts and the income he earned from the business.
The court ruled Zarudny reported his income from credit card transactions. However, he failed to fully report the income he received from customers who paid in cash and check. The IRS discovered the underreported income while doing a "routine" audit.
Zarudny operated a company named Denzar in Miami. Denzar was the parent company of Elite Escort Services. Zarudny turned Denzar into one of Miami's biggest and most prestigious escort agencies.
The company provided 24-hour outcall escort services throughout South Florida. It also offered adult entertainment for upscale gentlemen and couples. 
Zarudny is also no stranger to the Miami's seedy underground of escorts and prostitution. He has been working the Miami prostitution circuit since the early 1990s.
The court also ordered Zarudny to serve one year of supervised release after his release. The court scheduled a hearing to determine restitution to the IRS on December 7, 2018.
The DOJ office in Miami also states that additional information about the Tax Division and its enforcement efforts can be found at the division's website.
In addition, Zarudny was also charged with battery in January of last year. The case is still pending.
You can also learn more about the fall of Miami Escort Service Owner Dennis Zarudny at: