Billionaire Richard Branson and NFL Legend Joe Montana Jump Into Artificial Intelligence Mortgage Lending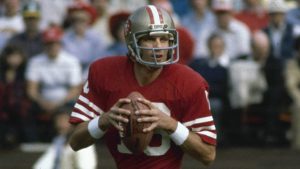 Billionaire Richard Branson and NFL legend Joe Montana are betting that artificial intelligence can make mortgage origination a better experience
The two are among the investors in startup LoanSnap Inc. Loan Snap has raised $8 million in a Series A funding round led by True Ventures,
Founders Karl Carroll and Allan Jacob want to make getting a mortgage faster and easier. They also want to present data gathered in the application process to customers to help them make better financial decisions.
LoanSnap isn't the first company to view technology as a potential solution. Quicken Loans introduced Rocket Mortgage in 2016.
LoanSnap's software pulls the applicant's personal and financial information. The software then runs continual compliance checks to avoid application bottlenecks. LoanSnap says this will shave days off the process. Thus, the data give customers advice to the homeowner to either consolidate debt or consider refinancing their home.
Jacobs started LoanSnap in 2017 and began making loans this year. LoanSnap is making loans in California. The company plans to expand to 20 additional states by the end of the year. The company has also raised $12.3 million in private investments.
Richard Branson told Bloomberg:
LoanSnap is not a mortgage company but a product and technology company that is transforming the mortgage experience.
Branson started Virgin Money Holdings U.K. Plc, two decades ago. The lender was sold to CYBG Plc last month for about 1.7 billion pounds ($2.3 billion).
Montana also invested in LoanSnap. However, he invested through his firm, Liquid 2 Ventures.