Mortgage Bankers Association In Panic Mode As Mortgage Applications Continue To Plummet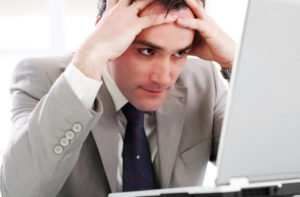 The Mortgage Bankers Association announced this week that applications dropped for the second week in a row. They claim that the continual decline is due to market uncertainties and limited housing supply.
The refinance index decreased as well. The RI dropped 2% for the week ending June 29 from the previous week. Applications for refinance loans also decreased from 37.6% to 37.2%.
MBA Chief Economist Mike Fratantoni told National Mortgage News:
Financial market volatility in response to continued worries about trade resulted in both lower mortgage rates and a drop in applications last week. The refinance index dropped below 1000 again last week, one of the weakest readings in the last 20 years.
The seasonally adjusted purchase index only increased by 1% from one week earlier. However, this is 1% lower at this point a year ago.
Fratantoni points out a decline in applications for conventional purchase loans is due to a number of factors:
A shortage of inventory remains a significant constraint.
The share of applications for Federal Housing Administration-guaranteed loans, Veterans Affairs-guaranteed loans and U.S. Department of Agriculture/Rural Development all remained unchanged at 10.2%, 10.7% and 0.8%, respectively.
The average contract interest rate for 30-year fixed-rate mortgages with conforming loan balances ($453,100 or less) decreased to 4.79% from 4.84%. For 30-year fixed-rate mortgages with jumbo loan balances (greater than $453,100), the average contract rate increased to 4.71% from 4.70%.
The average contract interest rate for 30-year fixed-rate FHA mortgages dropped from 4.81% to 4.78%. Averages for 15-year fixed-rate mortgages also declined to 4.22% from 4.29%.
The average contract interest rate for 5/1 ARMs grew 2 basis points to 4.03%.