Hasidic Only Town Becomes A Reality As Andrew Cuomo Signs Off On Fast Tracking Kiryas Joel Expansion
New York Governor Andrew Cuomo signed a bill allowing for America's first Hasidic only town. The law also fast tracks the timetable for the official creation of the Hasidic only Town of Palm Tree.
Voters approved a proposal last November to remove the Village of Kiryas Joel from the Town of Monroe. Thus spinning it into the Town of Palm Tree.  The new town would include the Village of Kiryas Joel plus an additional 56 acres. They are also getting the 164 acres the Town agreed to let Kiryas Joel annex.
The plan also will put a $1.8 million dent in the budget of the Town of Monroe.
Palm Tree was officially slated for creation on January 1, 2020. However, a bill sponsored by Senator Bill Larkin and Assemblyman James Skoufis moved the process ahead by a full calendar year. Both Larkin and Skoufis originally opposed the expansion of Kiryas Joel. However, Satmar leadership promised Skoufis tens of thousands of votes from Kiryas Joel for his bid to replace Larkin in the Senate.
The bill passed the Senate unanimously on June 4th and the Assembly on June 14th. The bill only received a single dissenting vote from Assemblyman Kieran Michael Lalor of Fishkill.
Governor Andrew Cuomo signed the legislation was signed Monday. The new boundaries of the Kiryas Joel Union Free School District will not take effect until July 1st, 2019.
The Hasidic Population Was To Be "Contained"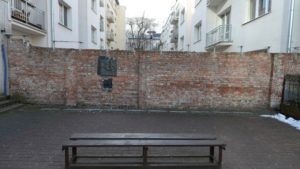 The Town of Palm Tree was born from a lawsuit settlement. United Monroe's faux non-profit Preserve Hudson Valley sued the Town of Monroe and the Village of Kiryas Joel to block Kiryas Joel's annexation of 164 acres in the Town of Monroe.
United Monroe claimed the lawsuit was based on environmental concerns not due to the political influences of Kiryas Joel leadership. After losing their second appeal, United Monroe leadership faced the reality of having to pay Kiryas Joel's legal tab. So, they sold out their supporters to cover their collective asses.
United Monroe agreed to drop the lawsuit and give Kiryas Joel their 164 acres plus an additional 52 acres. They also threw in a plan to making Kryas Joel into its own autonomous town called Palm Tree.
After all of this, United Monroe admitted the lawsuit was really about politics. They pitched separation to Monroe voters as "they can't interfere with our elections!"
They also claimed the plan would "contain" the Hasidic population exclusively to Palm Tree. Yes, they used the word, "containment."
This is the same term used by the federal government to herd millions of Native Americans onto Reservations. It was also the same word used by the Nazis to relocate Jews into the Ghettos of Warsaw and Krakow.
The United Monroe sales pitch for separation and containment wasn't entirely true. The United Monroe dominated Monroe Town Board instituted a building moratorium in 2016 hoping to stop the explosion of Hasidic moving to Monroe from Brooklyn.
It stopped the Hasidic from coming into Monroe. However, it didn't stop the Hasidic from moving into neighboring Blooming Grove, Chester, and Woodbury. The Hasidic have also set up[ their own enclaves like Whispering hills in Chester.
Hasidic Only Paradise Will Cause Orange County Property Values To Plummet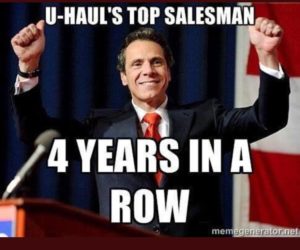 Property values in Monroe began to plummet last year after voters approved the Palm Tree separation. Monroe property values were depressed because of the political turmoil created by United Monroe leaders Emily Convers and John Allegro. This has caused Monroe property values not to have the yearly double-digit increases New York as a whole has seen in the past 5 years. Monroe has actually seen a 50% decrease in property values since 2014. Foreclosures in Monroe make up nearly one-third of all Orange County foreclosures.
Real Estate brokers also say that attorney Dan Castricone bashing Hasidic Jews on WTBQ didn't help Monroe home values.
The fast-tracking of Palm Tree in Albany and the United Monroe building moratorium has now turned a Monroe problem of plummeting home values and higher taxes into an Orange County problem.
Residents in Deer Park and Warwick fear their property taxes will skyrocket to help pay for the Hasidic only town. They also fear Orange County will have to shell out millions of dollars to defend the Town of Palm Tree from an upcoming lawsuit. The lawsuit questions the constitutionality of a segregated town run by a handful of religious oligarchs. 
Realtors from across Orange County are calling MFI-Miami saying they expect to busy over the next year. They expect to see listings in Orange County to skyrocket as people leave. When listings flood the market it means one thing -declining values. Realtors don't seem concerned about declining values since an increase in listings will offset the loss in commissions on each real estate closing.
Foreclosures in Orange County are up 50% from a year ago. This may not be good for homeowners or their communities but it is great news for Hasidic bargain hunters looking for a deal.