Deutsche Bank USA Fails Federal Reserve Stress Test Thanks To Trump Tax "Reform"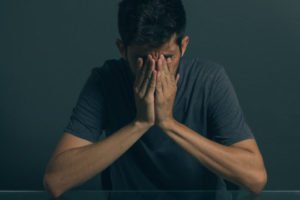 Deutsche Bank USA failed its second round of 2018 annual stress tests. The Federal Reserve implemented annual stress tests after the financial crisis of 2008.
The Federal Reserve objected to the capital plan of Deutsche Bank USA.
Deutsche Bank USA claims the failure is due to changes in capital caused by President Donald Trump's tax reform law.
The board objected to the capital plan from Deutsche Bank USA due to qualitative concerns. Deutsche Bank USA is also known as DB USA and is a wholly owned subsidiary of Deutsche Bank.
Those concerns include material weaknesses in the firm's data capabilities and controls supporting its capital planning process. The Federal reserve also expressed concerns Over Deutsche Bank USA's weaknesses in its approaches and assumptions used to forecast revenues and losses under stress.
The board also issued a conditional non-objection to the capital plans from Goldman Sachs and Morgan Stanley. Each firm's capital ratios fell below required levels when subjected to the hypothetical scenario.
The Comprehensive Capital Analysis and Review evaluates the capital planning processes and capital adequacy of the largest U.S. banks. The review includes the firms' planned capital actions. Strong capital levels act as a cushion to absorb losses and help ensure that banks have the ability to lend to households and businesses in times of stress.
When evaluating a firm's capital plan, the board considers both quantitative and qualitative factors. Quantitative factors include a firm's projected capital ratios under a hypothetical scenario of severe economic and financial market stress. Qualitative factors include the strength of the firm's capital planning process, which incorporates risk management.