Black Sovereign Citizen Scam Draws Hundreds Of People Looking For Free Houses In Detroit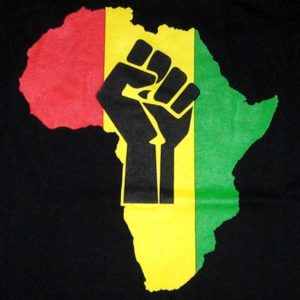 Black Sovereign Citizen Ramzu Yunus promised to give away free houses to Detroiters yesterday. As a result, hundreds of people turned out in the heat Wednesday at Detroit City Hall for a shot of getting a free home from Yunus. Unfortunately, Yunus only had one problem. He doesn't legally own any property in the City of Detroit.
The Black Sovereign citizen runs a group calling itself the Detroit Free Housing Program. Yunus promised people who showed up to yesterday's event a free house in exchange for signing a petition calling for an independent government.
In addition, the group tweeted out a message that said:
Detroit is giving away a free house.
The tweet soon went viral.
However, city officials warned residents this event was a scam and issued the following statement:
This event was denied permits by the office of special events and Detroit Police Department. Residents were notified that the event was not sanctioned and advised not (to) attend through city social media platforms. Additionally, (police were) dispatched and on site to ensure the event did not take place and will discuss with media the measure they are going to take.
Ramzu Yunus is also a leader in the national Black Sovereign Citizen movement. He encourages members to partly denounce their American citizenship and not to paying taxes.
The group's Facebook page also stated:
We are organizing to take independent political control of the city with a new policy to give ALL OF THESE (vacant) HOMES to those in need. ALL WE NEED IS FOR A DEMOCRATIC MAJORITY OF THE PEOPLE TO STAND UP! July 4, 2018, at Detroit City Hall, we are holding a rally and referendum/vote for Black Independent political control that will immediately eliminate homelessness.