The Document Prices At The Wayne County Register of Deeds Are The Highest In The Country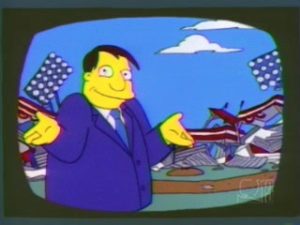 Let's be honest. The Wayne County Register of Deeds Office in Detroit, Michigan is a wreck. Fees are outrageous and the staff treats people worse than Patty and Selma treat people at the DMV on The Simpsons.
In other words, it's a perfect example of how dysfunctional Wayne County government is and why Wayne County municipal bonds have borderline "junk bond" status. Most former Soviet bloc countries have higher bond ratings. The scary thing is Wayne County taxpayers don't seem to care.
First of all, the Wayne County Register of Deeds charges $2.00 a page for documents. This is the highest in Michigan and the highest in the United States. Matter of fact, Wayne County charges 200% more than the other 82 counties in Michigan. The only other municipality in the United States that charges over $1.00 per page is Bridgeport, Connecticut. Bridgeport charges $1.50 per page.
Most Eastern Seaboard states only charge 25 cents per page. Most of these states allow you to access land records online and copies are free. You may have to pay for your time using their service but downloading documents is free. In Florida and Massachusetts, everything is free if you pull documents online. Even internet access is free.
The Wayne County Register of Deeds Also Financially Rapes You On The Internet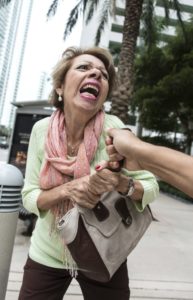 The Wayne County Register of Deeds also charges $24 an hour for internet access. Most county clerks or RoD offices that do charge for internet access usually charge $10.00 to $15.00 an hour. They only charge over $20.00 for all day or for weekly access.
On top of it, the Wayne County Register of Deeds wants $2.00 per page for document downloads and a $1.00 internet access fee. The total cost to download a copy of your mortgage from the Wayne County Register of Deeds is $59.00.
In neighboring Oakland County, internet access is free. The Clerk/RoD charges $1.00 per page and charges a $6.00 extra on the first document. Your total cost to download a typical mortgage is $23.00.
How does this compare to New York City? It doesn't. The New York City ACRIS system is free to use online. You can also download property records from any of the five boroughs for free. Other counties in New York charge but it is usually just for internet access with unlimited document downloads during the time you pay for.
That's New York City. What about Boston or Miami? Both the state of Florida and the state of Massachusetts require their respective counties to make their public records available online for free.
Land records in Massachusetts are easy to look up. All you need to do is go to MassLandRecords.com and click on the county the property is in.
Florida involves a few extra steps. However, it is just as easy. All you have to is do an internet search for your county clerk and add "Official Records."
Click on "Official Records" and it will take you to the site where you can access land and mortgage records.