New York City Foreclosure Skyrocket! Experts Blame Rising Interest Rates And Skyrocketing Real Estate Values!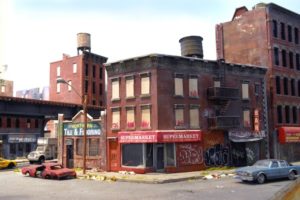 New York City foreclosures have skyrocketed and it now involves the billionaire class. It all started a year ago when Nigerian oil tycoon Kolawole Aluko, stopped making payments on his condo at One57. One57 is the crown jewel of Billionaire's Row in Manhattan.
The June 2017 foreclosure marked the first foreclosure on Billionaires' Row.
That same month, another lender seized a $50.9 million penthouse in the 75-story condo tower.
These two foreclosures at One57 were two of 3,306 homes throughout the city scheduled for auction last year. 2017 marked the highest level seen since 2009 according to PropertyShark. Brooklyn and Queens primarily drove the city's 58% increase.
The high volume of New York City foreclosures is a sign another foreclosure crisis could hit Gotham. There are also other signs of potential trouble. Interest rates are on the rise. There is also a new massive crop of alternative lenders and subprime lenders growing.
Additionally, the Trump administration's cloudy long-term plans for financial regulation remain unclear. At the federal level, the CFPB is being gutted by Trump appointee Mick Mulvaney.
This could shift the market's current stability according to Jacob Inwald, the director of foreclosure prevention for the nonprofit Legal Services NYC:
We're clearly not out of the woods of the last foreclosure crisis. It's not crazy to think that we'll see another.
New York City Foreclosures Caused By Skyrocketing Housing Costs
New York is one of the most expensive cities in the world to live and it's only getting worse. Sales prices for single-unit and two- to four-unit properties throughout the city last year jumped 14.2% 
Rising home prices in the city have long outpaced the increase in income for NYC homeowners. Nearly 44% percent of owner-occupied households in NYC with a mortgage is classified as "housing cost-burdened" under federal guidelines. Housing Cost-Burdened means that more than 30% of household income is spent on housing costs.
The news only gets worse as homeowners classified as Severely Cost Burdened. These homeowners spend 50% of their income on housing and housing costs. They made up 22.7% of households with mortgages.
There are signs that such cost burdens are taking a toll. In the first quarter of 2018, the New York metro area 920 homes were scheduled for foreclosure for the first time. This is a 31% increase, according to PropertyShark. New foreclosures on Staten Island jumped 226% to 189, compared to 58 in the first quarter of 2017. Brooklyn experienced a 64% increase to 275. The Bronx followed with a 33% increase to 117 scheduled foreclosures and Queens had a 13% decrease from a year ago. Ironically, Manhattan only logged 38 foreclosures for the first quarter of 2018.
Brooklyn Judge Institutes Rocket Docket To Combat Lengthy New York City Foreclosures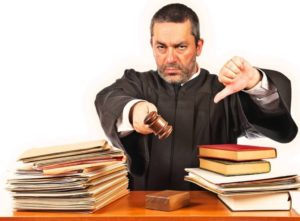 Brooklyn has a long history of long foreclosure times. At one point foreclosures were dragging out for 36 months. Things had become so bad that Kings County initiated a Florida style rocket docket and assigned four civil judges to handle foreclosures.
The rocket docket in Brooklyn seems to be working. Foreclosure cases in the borough have dropped to 6500. This is the lowest number in a decade.
The number of new foreclosures initiated through a lis pendens dropped to 12,072 in the city. However, the number of pre-foreclosure filings rose to 49,494 in the same period.
Queens and Brooklyn saw the greatest number of pre-filings in 2017: 19,223 and 14,730, respectively.
Emil Samman, a partner at the law firm Romer Debbas who represents condo and co-op boards on loan defaults told The Real Deal:
Banks would rather rework the loan than take the property unless the property has a lot of equity. The property has a lot of equity, the bank may be more aggressive.
And aggressive they are. Lenders are finding every excuse imaginable to foreclosure on people of African descent in the five boroughs. Many of these people inherited these homes from parents who bought them when New York City was teetering on insolvency and whites were fleeing in droves to the suburbs during the 1970s.
Property values are on the rise and these homeowners have from 200% to 300% positive equity in their homes.