NAHB Says New Home Prices Will Increase 20% Due To Trump's Double-Digit Tariff On Canadian Lumber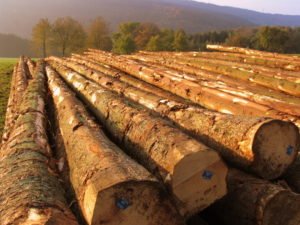 The National Association of Home Builders expects new home prices to jump 20%. NAHB Economist Dietz expressed his concerns with the National Association of Real Estate Editors conference in Las Vegas yesterday.
One of the top issues for the homebuilding industry is the increase in new home prices.
Dietz said it is being caused by tariffs on Canadian softwood lumber imposed last year by the Trump administration.
Dietz told the journalists at the conference:
We have an effective 20% tariff rate right now on Canadian softwood lumber. A lumber tariff is very much a tax on homeowners and renters. 
Dietz told attendees that labor has been an issue for the industry for the last four to five years.
The construction industry has 230,000 unfilled positions for laborers. As a result, this puts constrains the amount of production taking place in the market.
The Trump Administration is also responsible for this. The administration's crackdown on immigration has made it nearly impossible to get day laborers.
Dietz stated that local regulatory costs are increases the cost of building new homes.
He cited an NAHB study that found that nearly 25% of the cost in single-family homebuilding went to regulatory costs. He explained that two-thirds of that amount goes for lot fees, permits, and other regulatory costs
Dietz also pointed out that regulations make up 32% of costs of a typical multifamily development.