Fiorello La Guardia's Former Bronx Home Is On The Market for $3.5 Million. La Guardia Died In The Home In 1947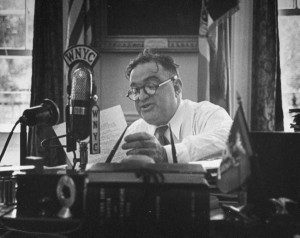 Mansion Global is reporting the Bronx home of famed New York Mayor Fiorello La Guardia is on the market for $3.5 million.
La Guardia is famous for single-handedly bringing down the notorious Tammany Hall political machine. The Tammany Hall political machine was run by Irish-American politicians and controlled New York City and New York state politics for nearly a century.
He was also responsible for transforming a small airfield in Queens to what is now La Guardia airport.
La Guardia bought the Tudor house in the quiet Bronx area of Riverdale in 1945 after retiring as mayor.
He lived in the tree-lined Bronx home until he died in the house of pancreatic cancer in 1947.
The nearly 5,000-square-foot house hit the market three weeks ago. It sits within the upmarket neighborhood of Riverdale called Fieldston. The Fieldston neighborhood is filled with upscale Tudor and Colonial-style mansions and continues to attract wealthy New Yorkers attracted by nearby private schools and an easy commute to Manhattan
The centerpiece of the stone-and-stucco Tudor is a vast library that takes up an entire wing. The library fills with light from a dramatic double-height window.
The property also spans an additional lot adding extra yard and outdoor space. The house also offers a formal dining room that overlooks the greenery.
Built in 1915, the home also has several wood-burning fireplaces, a heated sunroom, butlers pantry and a two-car garage.
La Guardia reportedly bought the house for $40,000 about $504,000 after adjusting for inflation.
Very little has changed since La Guardia lived in the home. The current owners have lived at the house for more than four decades and the sellers have kept it as original as possible.
Smut Novelist And Sci-Fi Author Robert Silverberg Once Owned The Bronx Home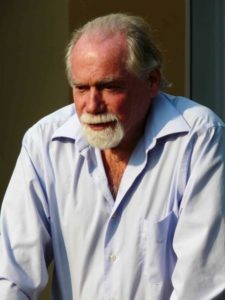 The Bronx home was also the home to prolific science fiction author Robert Silverberg. Silverberg crafted pulpy space fiction like Revolt on Alpha C and The Dawning Light. He also churned out stacks of cheap erotic novels for quick cash. He became so successful at writing sci-fi and smut that he was able to purchase LaGuardia's last home in 1961 for cash.
Silverberg also penned several more sci-fi fantasies from this house, including the notable (and sexually charged) Thorns.
The author also wrote (under a pen name) the manual Sophisticated Sex Techniques in Marriage while living here.
Silverberg gave a little nod to the neighborhood in his 1972 novel The Book of Skulls:
How unreal the whole immortality thing seemed to me now, with the jeweled cables of the George Washington Bridge gleaming far to the southwest, and the soaring bourgeois towers of Riverdale hemming us on to the right, and the garlicky realities of Manhattan straight ahead.