PHH Raises White Flag With CFPB In Fight Over CFPB's Constitutionality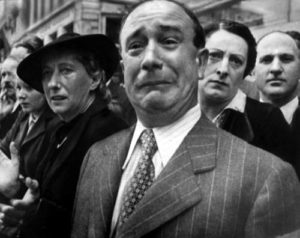 PHH raises the white flag and will not pursue the case to the Supreme Court. The Court of Appeals for the District of Columbia ruled last year to uphold the constitutionality of the CFPB. Therefore, the ruling will stand as the law of the land.
According to multiple outlets, the May 1st deadline to appeal the case came without PHH filing an appeal.
PHH confirmed that it chose to let the May 1 deadline pass and did not file an appeal with the Supreme Court.
The Supreme Court was left as PHH's only outlet to its challenge to the constitutionality of the CFPB.
The decision revoked the court's October 2016 decision. The 2016 ruling declared the CFPB's leadership structure unconstitutional by a 2-1 vote. The court also vacated a $100 million fine levied by the CFPB against PHH.
PHH Raises The White Flag After An Expensive And Complicated Legal Case
The case began after former CFPB Director Richard Cordray adding a $103 million increase onto a $6 million fine the CFPB levied against PHH. The CFPB alleged PHH illegally referred consumers to mortgage insurers in exchange for kickbacks.
PHH fought the fine. They argued that Cordray did not have the authority to increase the fine. As a result, the case eventually made its way to the Court of Appeals, which ruled in 2016 that the CFPB's leadership structure was unconstitutional and vacated the additional $103 million fine.
The CFPB fought the ruling. They asked the court to rehear the case en banc and the court agreed to do back in February 2017.
The government under a new administration announced it would be switching sides in the battle between the CFPB and PHH.
The Department of Justice filed an amicus brief in March 2017. It asked the court to rule the CFPB's leadership structure unconstitutional. It also asked the court to give President Donald Trump the authority to fire the CFPB director at will.
But the full Court of Appeals ruled that the CFPB is constitutionally structured and that the director is removable only for cause. The court also vacated the $100+ million fine against PHH for the supposed RESPA violations.