Adult Film Stars Face Housing Discrimination By Landlords And Potential Buyers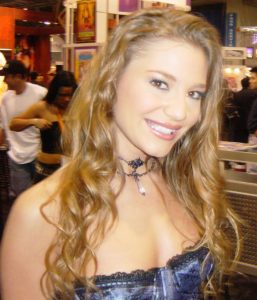 Female Adult film stars say they often face housing discrimination. Several adult-film actresses claim they have been screwed by potential buyers and landlords because of their profession.
Aurora Snow claims adult film performers face discrimination from landlords due to their line of work. She wrote in the Daily Beast:
As a renter, I had to be vague on my applications by listing myself as an actress/model. Only when pushed did I offer up my affiliation with Playboy TV. This was apparently more palatable for the landlords than my collective body of work. 
I was young and had great credit and plenty of money. I had even agreed to put down three times the deposit. But it wasn't enough. He grilled me about my employers in person and demanded to know why I did "it."
Then he pestered me about how many men I'd be having over and told me how the walls were so thin that the whole building would know every time I had sex (he assumed porn stars are incapable of being quiet).
He made me feel dirtier than most of the sets I'd been on.
Sure, I've had sex on countertops, couches, stairwells, and even hovering a toilet. Some of it was on-camera but not all the sex I've had was loud obnoxious "porn" sex. I've never destroyed property or been evicted, so none of it should matter. Most people have sex, yet when a porn star does it the sex becomes a filthy act.
Aurora Snow Isn't Alone When It Comes To Housing Discrimination Of Adult-Film Stars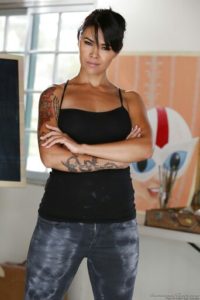 Dana Vespoli is a 15-year veteran of the adult film industry.  She entered the industry as a performer and quickly rose to become a director and producer. She even started producing her own movies.
Vespoli was a successful actress with verifiable income, good credit and a job that allowed her to work anywhere. Yet, her career made it nerve-racking to rent a home.
Vespoli told the Daily Beast:
Even with good credit, they'd want an extra deposit. There was always this assumption that something crazy would happen. There was even a time when a rental agreement was altered specifically for me. They (the landlord)  added an extra addendum to the rental agreement stating I wouldn't shoot any adult content there. My real estate agent laughed about it. She hadn't seen anyone do that before.
Dominatrix Evelyn Milano said that when it came time to sell her home, the buyer insisted on a reduction because Milano had filmed adult videos there. The buyers also wanted the countertops and carpeting replaced:
People have sex in houses all the time. How is that any different than porn?
The 1968 Fair Housing Act protects individuals from discrimination based on seven identified classes. However, occupation is not currently among the list of protected classes.
Housing discrimination against people working in the adult entertainment industry continues to be a problem. Ironically, porn consumption is skyrocketing with sites like Pornhub claiming an average of 81 million users a day.