Judge Recommends Foreclosure Defense Lawyer Mark Stopa Get 1-Year Suspension And Mental Health Counseling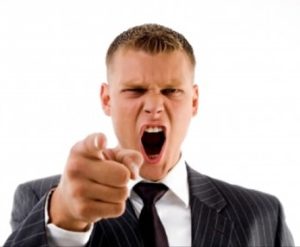 Pinellas County Judge Linda Allan has stopped short of calling for disbarment of local foreclosure defense lawyer Mark Stopa. Judge Allan recommended Stopa be suspended for a year and limited to appellate work for an additional year. In addition, she is recommending he undergo a year of mental health counseling.
Judge Allan, cited Stopa's angry outbursts against some trial judges that they threw him out of their courtrooms.
However, Allan also heard from appellate judges who called Stopa a well-prepared, intelligent attorney.
Judge Allan wrote in her report:
The Florida Bar has recommended disbarment as the appropriate sanction.  The Referee understands this perspective, particularly in light of (Stopa's) persistence in blaming others and resistance to acknowledge the wrongful nature of his belligerent and angry conduct toward judges and others. However, the Referee believes that an attorney of (Stopa's) legal talent, intellectual abilities, and many well-served clients deserve a structured opportunity for rehabilitation.
Both the Bar and Stopa have 60 days to decide if they will appeal the proposed penalty. The Bar hasn't said what it plans.
Stopa claims he will appeal:
The ruling overlooks mountains of exculpatory and mitigating evidence and makes findings for which there is no evidence at all.
The final decision is up to the Florida Supreme Court. If it decides to suspend or even disbar Stopa, it would give him a deadline to inform his clients to find new counsel.
Are Foreclosure Defense Lawyer Mark Stopa's Mental Issues The Reason He Doesn't When To Shut The Hell Up?
Judge Allan listed the foreclosure defense lawyer's reluctance to acknowledge wrongdoing. She cited his personal or emotional problems that she witnessed herself. Those could include narcissism, defensiveness, lack of self-insight, paranoia and lack of impulse control.
Respondent has not shown a cooperative attitude toward this proceeding. Within hours after the Referee released her initial report including findings of guilt, (Stopa), demonstrating some of the mental health issues addressed in this report, posted several statements on his Facebook page critical of the proceeding and of the Florida Bar." Among the statements: "(There's) a conspiracy to take me down" and "No matter what, I was going to be punished for something.
Allan also said she understands why some might find it hard to believe Stopa is capable of rehabilitation. However, she stated his conduct didn't "cross the line."
Allan wrote:
Yet a common symptom of a mental health problem is for an individual to deny there is any such problem.
The judge also recommended that the foreclosure defense lawyer pay $26,016 in costs related to the Bar's case against him.