Miami Pimp Dennis Zarudny Pleads Guilty To Tax Fraud For Underreporting His Income From Escort Business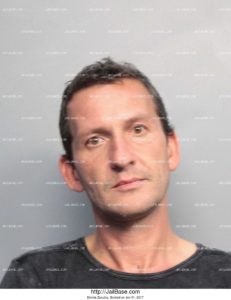 A Miami pimp Dennis Zarudny pleaded guilty to filing a false tax return. The escort service provider, as white pimps like to be called, was indicted back in December.
The indictment alleges that from 2011 through 2014 Zarudny filed fraudulent corporate and personal income tax returns with the IRS. The indictment also alleged that he underreported his business gross receipts and the income.
Zarudny is a high-class Miami pimp. He operates a company named Denzar, Inc. Denzar is the parent company of Elite Escort Services. One of Miami's most prestigious escort agencies. The company also provides 24-hour outcall escort services and offers adult entertainment for upscale gentlemen and couples in South Florida. 
Dennis Zarudny pleaded guilty to filing a false individual income tax return for 2011 through 2014. He also pleaded guilty to underreporting his income during the same time frame.
Ther Miami pimp allowed his customers to pay for the escorts' services three ways. Customers could pay by cash, check, and credit card.  Zarudny reported income from credit card transactions. Yet, he did not fully report the income he received from customers who paid in cash and check.
U.S. District Judge Jose E. Martinez scheduled sentencing for June 11, 2018.  As a result of pleading guilty, Zarudny faces a statutory maximum sentence of three years in prison. He also faces a period of supervised release and monetary penalties. Zarundy will also have to pay restitution.
Zarudny is no stranger to the Miami's seedy underground of escorts and prostitution. Zarudny was charged with battery in January of last year. The case is still pending.