Manhattan Residential Property Listing Prices Plummet By 10.9 Percent Compared To Last Year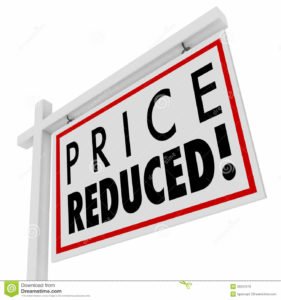 The real estate website, The Real Deal is reporting that Manhattan residential property listing prices are plummeting. The website also states that listing prices are down nearly 11% from this time last year. 
During the week of April 5th through April 12th, the average listing price for Manhattan homes stood at $2.2 million. Prices dropped by 10.9 percent compared to the same time last year.
The average price per square foot in Manhattan also dropped by the same percentage.
Square foot pricing decreased by 3 percent year-over-year to $1,749 per square foot.
Manhattan is flooded with listings. The borough has 6,282 homes in on the market. This is a 9% increase from last year.
2017 Was A Post Crash Record Year For Manhattan Residential Property Foreclosures
Foreclosures have been on the rise across New York City for a while. However, 2017 saw them skyrocket in Manhattan with the number of foreclosures hitting its highest peak since the 2008 financial crisis. 
Manhattan foreclosures saw a post-crisis increase in foreclosures. However, Manhattan had the lowest foreclosure rate of the five boroughs.
Manhattan also saw the biggest residential foreclosure in the city's history when the owner of a full-floor condo at One57 defaulted.
Another $22.5 million apartment at One57 also hit the auction block in 2017. and was actually the first foreclosure to hit Billionaire's Row.
Ironically, One57 also boasts the city's most expensive sold condo in NYC history.