Long Island Veteran Wins Foreclosure Case Because Of Wells Fargo Lawyers Missing Deadline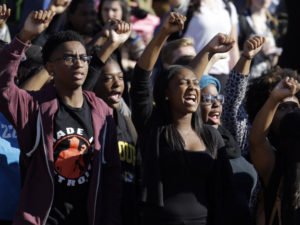 A Long Island veteran and his wife won their 12-year battle with Wells Fargo. The appellate division of the state Supreme Court threw out the foreclosure case against them. The court ruled Wells Fargo and MBS trust who allegedly held the note missed New York's six-year statute of limitations. 
The four-judge panel ruled that Wells Fargo missed the six-year deadline to file its second foreclosure lawsuit. Wells Fargo filed its original case in 2006. The bank had argued that the clock stopped at various times due to court maneuvers. However, the appellate panel rejected that argument.
Wells Fargo who serviced the loan for the US Bank MBS said:
We respect the court's decision and are still considering whether or not to undertake any further appeals.
In 2013, a judge threw out the foreclosure lawsuit, finding that the lender never properly served the Josephs with court papers. The lender filed a new case in 2015, and a trial court judge ruled in the lender's favor.
Christopher and Barbara Joseph can keep their home free and clear.
The Josephs told Newsday:
It's a big weight off my shoulders, a big relief. It's taken a lot of stress and pressure off us.
The Josephs' original foreclosure case dates back more than a decade. Christopher was deployed to Iraq as an Army staff sergeant repairing military vehicles in 2002. He suffered a back injury when he leaped from a military truck under enemy fire.
Upon his return, he got a job preparing military trucks for combat. however, his injuries made it impossible to perform the demanding physical labor. As a result, he lost the job.
The Long Island veteran fell behind on their mortgage payments. Wells Fargo sued for foreclosure in 2006.
The Josephs gave Wells Fargo more than $18,000 from their savings and the college fund of their youngest daughter to negotiate a loan modification. Wells Fargo pocketed the cash and kept rejecting their modification applications.