Lackey For Doctor Who Doppelganger Tom Rosicki Uses Harvey Weinstein Pal To Bully MFI-Miami
I got an email from Doctor Who Doppelganger Tom Rosicki's public relations firm on Saturday. I received the email within two hours after posting an article about how Rosicki's firm, Rosicki, Rosicki and Associates has been accused of ripping off Fannie Mae.  The email came from high powered Manhattan-based Hiltzik Strategies. It strongly suggested I add a statement from Tom Rosicki into the article.
Hiltzik's office also called my office twice on Monday when I was in court and they also sent me two more emails.
I never responded. Besides, I have more important things to do than to help save the ass of one of my New York adversaries.
Besides, I got screwed over the last time I did a favor for a foreclosure mill
Matthew Hiltzik was a mover and shaker in the New York State Democratic Party in the 1990s. He quit politics to work for Harvey Weinstein at Miramax. He also served as the personal spokesperson for accused rapist Harvey Weinstein.
After opening his public relations firm, he represented prostitute enthusiast and former New York Governor Eliot Spitzer.
Hiltzik is also a former mentor to former Trump Communications Director Hope Hicks.
Doctor Who Doppelganger Tom Rosicki Accused Of Ripping Off Fannie Mae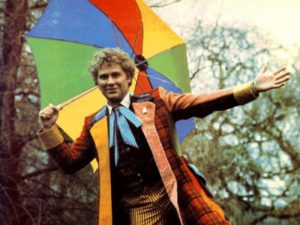 Doctor Who Doppelganger Tom Rosicki's New York foreclosure mill Rosicki, Rosicki & Associates allegedly used its affiliated companies to systemically overcharge Fannie Mae for foreclosure-related services.
The DOJ alleges the firm engaged in a scheme with two of its wholly-owned affiliates to markup foreclosure services. The complaint also alleges the firm overcharged Fannie Mae by as much as 750%. The two wholly-owned subsidiaries are Enterprise Process Service and Paramount Land.
The law firm specializes in foreclosures and executes foreclosures in New York.
The two founding partners of the firm own and control both Enterprise and Paramount. Enterprise handles the process serving and Paramount is their title search company.
The three companies performed foreclosure-related work for Fannie Mae's mortgage servicers from May 2009 through the present.
The complaint alleges that the foreclosure mill used its own companies to serve process and perform title searches.
That's what the firm wanted mortgage servicers to think. The FHFA-OIG and the USAO say something different.
The complaint states that Enterprise and Paramount actually used third-party vendors to perform the majority of the work in question. They also applied exponential markups to the services performed. The two companies claimed they were doing the work themselves.
Enterprise and Paramount then submitted those allegedly marked up expenses.
The firm claimed the bills to be true and accurate. However, this is despite knowing that the servicers would submit claims to Fannie Mae for full reimbursement of the expenses.
As a result, Fannie Mae paid millions of dollars in falsely inflated foreclosure expenses to the three companies.
Ironically, firm owner Tom Rosicki is also a former FBI agent according to his profile on the firm's website.