Actress Rose McGowan Sells Her $2 Million Mansion To Finance Legal Battle Against Harvey Weinstein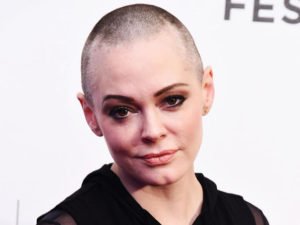 Rose McGowan has upped the stakes in her legal fight against Harvey Weinstein. McGowan has sold her Los Angeles home to Israeli filmmaker Ariel Vroment. Vroment paid $1.93 million for the property.
She calls Weinstein "the monster," and alleges that he raped her in 1997.
The four-bedroom house is almost 3,000 square feet and had an open-concept layout. It also has an outdoor terrace with a fire pit.
It sits atop Nichols Canyon in suburban Los Angeles. The actress bought the house in 2011 for almost $1.4 million, according to the New York Post.
She announced her intention to sell the house earlier in the year so she could use the funds to continue her legal battle against Weinstein, whom she alleges raped her in 1997. Weinstein subsequently reached a $100,000 settlement with the actress, according to the New York Times.
The disgraced mogul has faced a series of allegations and sexual harassment complaints from women and has since been fired from his studio. As a result, the Weinstein Company filed for Chapter 11 bankruptcy.
Among the most vociferous of the many women to come forward and accuse Weinstein of misconduct, McGowan also detailed the alleged assault in her recently released memoir, "Brave."
Harvey Weinstein is unable to sell his home in the Hamptons because of accusations by dozens of women of rape and sexual harassment.